When it comes to shopping online, we generally go to the most popular pages like Boohoo. However, the internet is much more than that. This time, we bring you the best websites for buying clothes similar to Boohoo.
You will be able to know stores with accessible costs and with a great variety of products. Let's get started!
What Is Boohoo?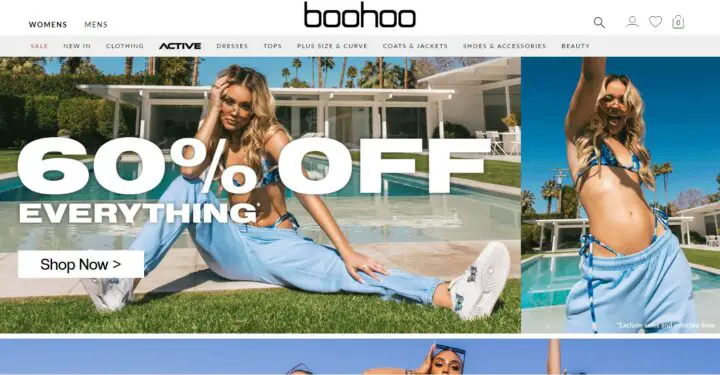 Boohoo is an eCommerce where you can find female clothes with great style at great prices. We should highlight that you are in front of a brand that has been recognized even by the Cosmopolitan magazine for offering excellent clothes quality and because it offers all sizes.
Top 18 stores like boohoo
#1. Forever 21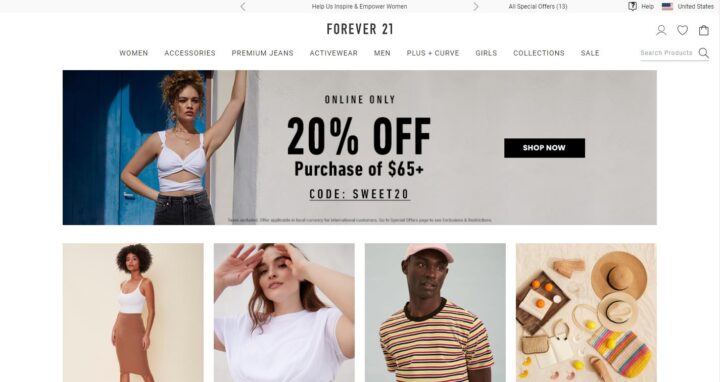 Forever 21 is a huge fashion brand, firmly established in the affordable fashion category, although Boohoo offers slightly cheaper clothing. It is rare to go to a mall without finding a store where they have many clothes, accessories, and shoes.
Fortunately, it has a fairly clean website where you can easily find what you are looking for.
#2. Topshop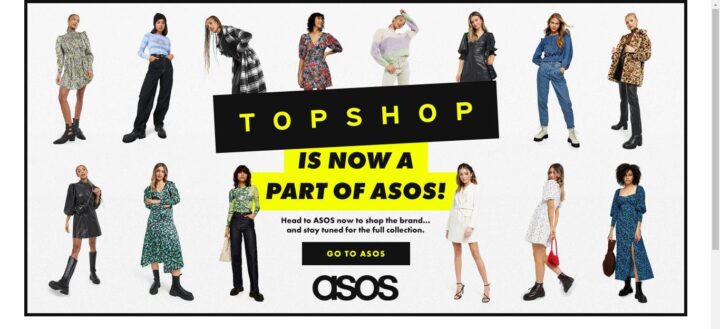 Topshop puts the most groundbreaking trends in fashion at your disposal since it is a women's clothing brand that cares about innovating and quickly adjusting to current fashions. That is why every week, they add new features to their online store.
Likewise, you will always find new offers that allow you to buy discounted clothes and accessories.
#3. Missguided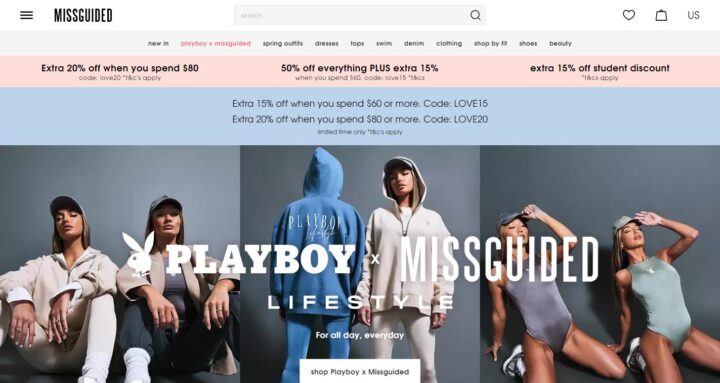 This brand offers affordable and current fashion for girls around the world. As in Boohoo, its designs seek to incorporate the latest trends, but, above all, it is inspired by real women.
Since there is no single feminine style, Missguided always creates collections that cover all kinds of preferences. Furthermore, apart from the purely aesthetic diversity, it also considers that there are many different bodies.
For this reason, it has joined the body positive movement, which encourages acceptance of the female body and those imperfections that make them perfectly unique.
#4. Nasty Gal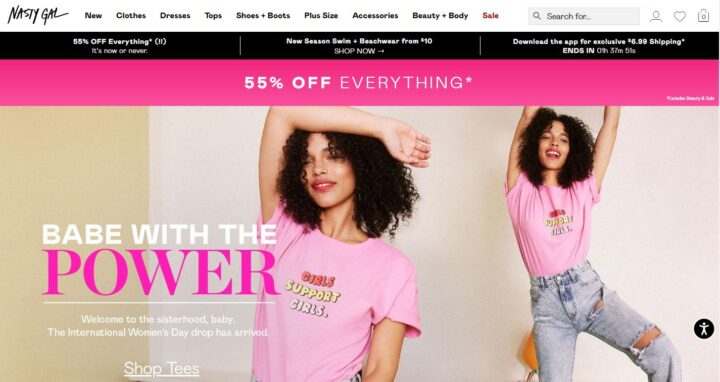 This brand is also very popular and with an excellent reputation. In its catalog, you can find clothes for modern women to cover all the needs of your wardrobe.
Nasty Gal has a site where new campaigns and offers appear every day that you can sign up for or find selected products at a better price than in other stores.
#5. Pretty Little Thing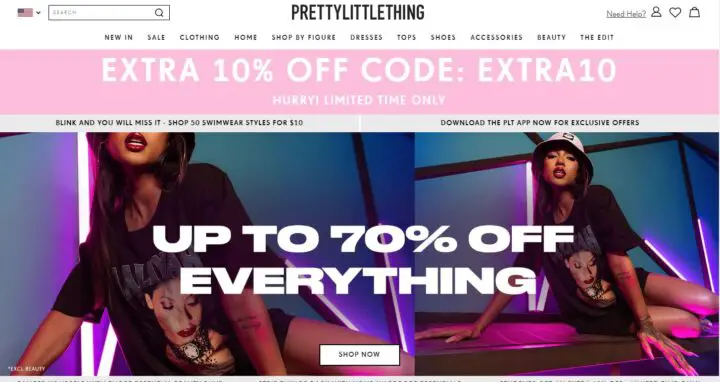 Pretty Little Thing put at your disposal affordable clothes and accessories. Pretty Little Thing is a UK-based store that wants to help women feel unique and beautiful every day.
Similar to Boohoo, the styles offered on this site are classy but also fashionable. The brand stands out for being inclusive since it offers garments in plus size sizes.
#6. Showpo
This brand is based in Sydney, Australia, but you can buy its products no matter where you are from. Not only does it sell women's clothing, but you will also find sections on shoes, accessories, and beauty items.
In this store, you will find low-cost products, and the same clothes designs are found in a wide range of sizes, from petite to plus-size, because the brand also works to support the Body Positive movement so that the world sees that all women have the right to look good regardless of their size.
#7. American Apparel
Those who shop at Boohoo are also customers at American Apparel because apart from offering great prices, they also represent all body types, ages, and ethnicities. This site is for women and men who want to look good can find great products.
Here you will see different styles and designs, many of them inspired to provide comfort.
#8. 2020Ave
We could say that 2020Ave is a good alternative to Boohoo. Its site offers a very clean interface, and the products are sorted by categories.
That being curvy and not knowing where to buy is over, in 2020Ave you will see that they offer sizes for all types of bodies. They also offer jewelry and accessories.
#9. Bebe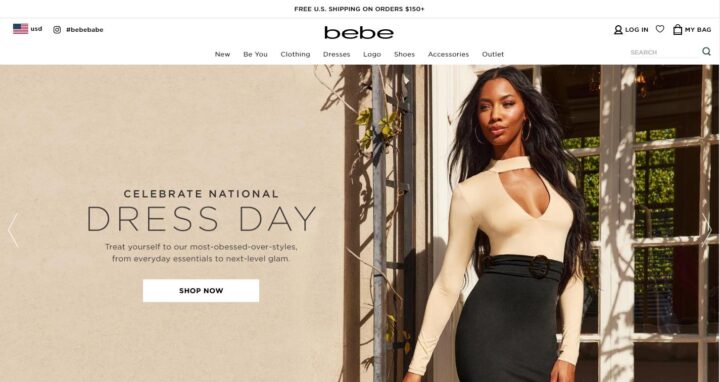 There is a reason that Bebe is famous for its beautiful dresses. The brand offers many dresses for different occasions for women, and they are designed to feel as good as they look.
Also, the collection of blouses, accessories, and shoes is really adorable, although notoriously a little more expensive than Boohoo. Their clothes are worth it.
#10. Express
This brand is characterized by its wide variety of products at highly competitive prices, offering the opportunity to buy without traveling and choosing thousands of different items for both men and women. The site is updated all the time with new styles.
They also offer clothing for all body types and height. Express is present in almost all social media, and it has an app for Android and iOS.
As for the clothing design you will find here, the garments are quite sober, and others follow a minimalist style. Find clothes to attend your work meetings, dinners with colleagues, or even comfortable clothes to be at home, all in one place.
#11. Urban Outfitters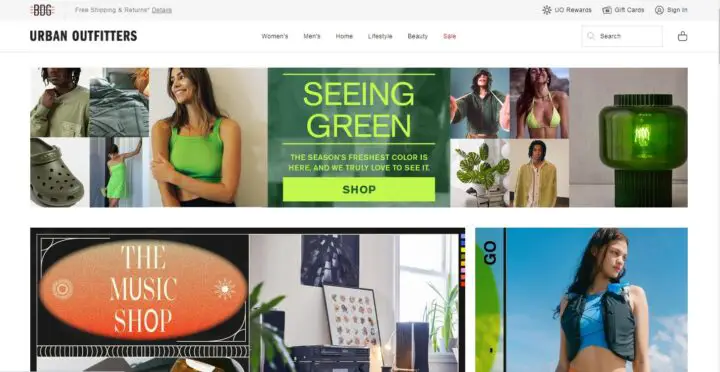 On this site, they sell all things hipster-chic. Urban Outfitters carries a mix of items from retro clothing and funny t-shirts to quirky home goods and modern footwear.
The Philadelphia-based chain also runs big names like Anthropologie and Free People. If you were looking for another alternative site to Boohoo with good clothes, you are in the right place.
Urban Outfitters also offers clothing for men and women, accessories, beauty items, and even products for your pets.
#12. ASOS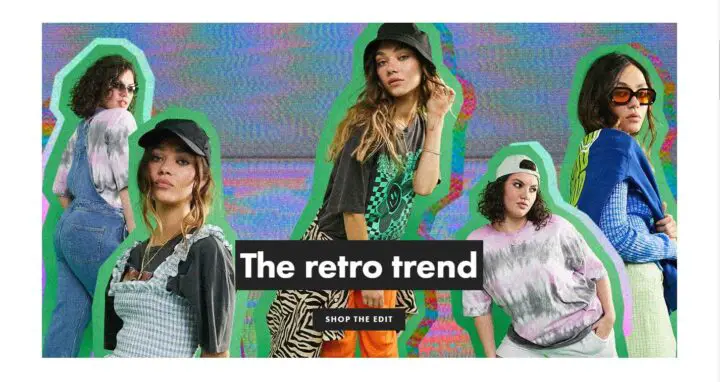 Its products are aimed at young audiences, both men and women, and it is one of the main references for many millennials. Also, the brand has a personalized mobile app.
As far as fashion and cosmetics are concerned, at ASOS you can find everything you can imagine, being one of the best options to renew your wardrobe in a comfortable, simple way and at a very good price.
#13. Zaful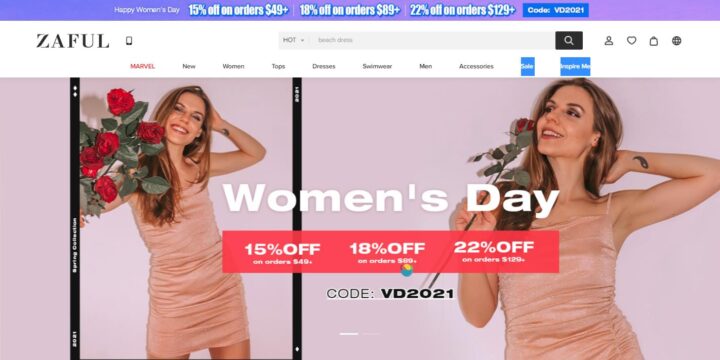 Zaful is another of the most important pages in the world with a Hong Kong base. It is dedicated exclusively to clothing and fashion accessories for women and men, which means that the site is always updating the latest trends. Its large catalog makes Zaful a rage in many countries.
As at Boohoo, at Zaful, the garments are made by emerging designers at affordable prices. It is also among the 100,000 most visited pages in the world, according to Alexa.com.
This means that many people have opted to buy from it, just as they do with Boohoo. Convenience is perhaps one of its great advantages since, in addition to the website, it has a mobile application. In this way, users can make their purchases from wherever they want.
#14. Shein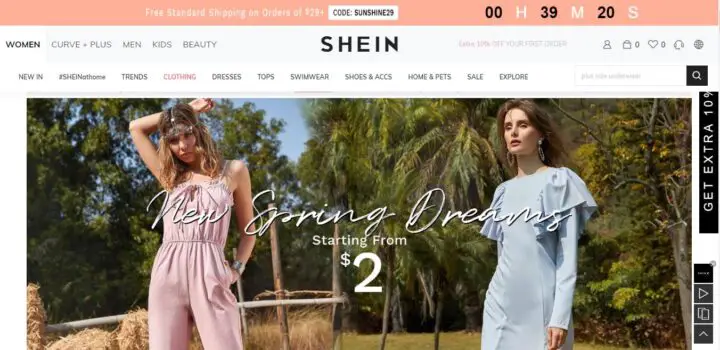 It is no longer necessary to queue long at clothing stores thanks to online platforms like Shein. From a mobile phone or comfortably from home, you can access a wide catalog of clothing and accessories and make purchases with just a couple of clicks.
Shein is another site like Boohoo for the sale of clothing mainly aimed at the female market, although it also offers other items for men and children. In Shein and clothing, you can also find footwear, bags, accessories, and fashion accessories.
Shein currently operates in more than 220 countries, its main markets being European, American, and Asian. Shein's articles are characterized by a wide variety, a competitive price, its service for its fast delivery, and careful attention to the client.
#15. Tiger Mist
This modern company is committed to designing clothes that you will never want to take off. Tiger Mist is a lifestyle brand that wants its clothes to suit the things you do every day without taking your energy away.
Change your wardrobe or accessories with this urban fashion brand as it has everything from super-sexy dresses to modern jumpsuits.
On the brand's page, you will see that it is exclusively based on women's fashion with an eye for attitude, creativity, and individuality. This iconic brand will make you look strong.
Clothing options are available for all seasons. It's the perfect place to shop for outfits for an important event or to refresh your wardrobe.
#16. Amaroso
Amaroso has been providing the best atmosphere in the fashion industry. This brand is famous for its iconic cute tops and dresses, super popular jeans, and more.
With a unique sense of style, Amaroso makes it interesting and fun to wear clothes that you will love. In addition to more fashion-oriented pieces, a seasonal clothing collection is also available.
At Amaroso, they feel an absolute passion for fashion, where, just like at Boohoo, the brand wants your look to convey who you really are. Each garment in its collection is chosen with great care, always thinking of you.
Find all the news on its site so that you are always up to date and the prices are great. You'll find beautiful outfits for less than $ 100.
#17. Miss Pap
Miss Pap is one of the online sites preferred by influencers. Here you will find casual clothing, sportswear, cocktail dresses, tops, jeans, accessories, shoes, and more.
The brand seeks for modern women always to feel trendy, fresh, and elegant. On its site, you will see excellent prices and discounts, gifts, and many things more.
Based in the UK, Miss Pap has an Android and iOS where you will see the latest news and make your purchases safely.
#18. Fashion Nova
This brand is well known because many Instagrammers wear its clothes. With modern styles, curves, and super nice prices, like Boohoo, Fashion Nova is the best online store for a low budget.
This brand has a great reputation thanks to the influencer's help, like the Kardashian family. Yes, they sometimes promote Fashion Nova clothes to imagine how good it is.
Besides, this brand wants to give room to those curvy bodies because they sometimes know that it can be difficult to find their size clothes. Feel free to find beautiful dresses with the sexiest styles, crop tops, and luxury garments.
You must be thinking that if Kim Kardashian is there, the products must be overpriced, but no, do not worry, the brand offers excellent prices for ¡®common people,' we must say super affordable such as dresses not over $40 or shoes for $30, and this is the key of the business success.
The brand is very active on Instagram, of course, where they show different outfits with a direct link to the store website, so if you liked it, you could find it easily. Also, do not miss its discounts and gifts.