ModCloth is now acquired by Jet.com (a subsidiary of Walmart), where it was further sold to Go Global retail. Since the future of ModCloth has not been as good as it was before, people who usually shop at ModCloth for the vintage-inspired look are looking for alternatives.
Thankfully, several other websites sell this kind of clothing and are accessible online due to the boom in eCommerce. Here is a list of 35 stores like ModCloth for making your search easier, as I have already researched for you.
What Is ModCloth?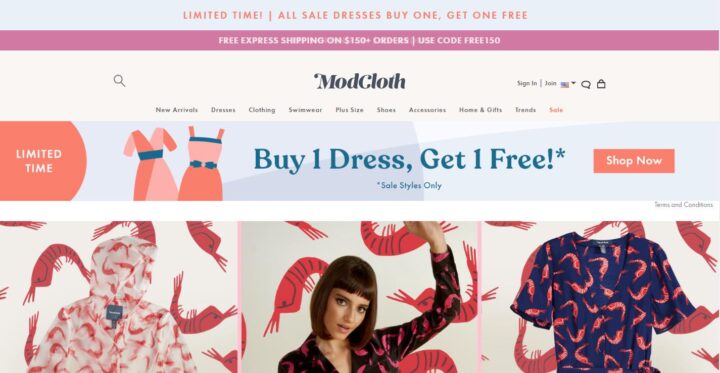 ModCloth is a European-based vintage fashion-inspired clothing website with a wide variety of products at a reasonable price. This company started in 2005 and made steady progress to its peak.
It made its name through awesomely cute designs with elegant styles and high-quality clothing material.
Their ideologies are also another reason for its grand success. They use real people as models to curb self-esteem issues.
The removal of plus-sized clothing as a separate section and to include them as filterable sizes on a normal shopping page is another measure taken by them to save oversized people from embarrassment.
Despite its thriving under the founder's supervision, it did not see a similar kind of growth with the companies that took over later and are now its future is in jeopardy.
Top 35 Stores Like Modcloth
ModCloth fans are addicted to their styles and are looking for another possibility to fulfill their needs with a familiar design, cost, and quality. Given below are possible substitutes.
#1. Unique Vintage
Unique Vintage is popular for its retro kind of designs designed suitably for wearing in current times. They have several varieties of clothing and also sell accessories as well as shoes.
You can choose from a wide range here, and if you are especially a fan of vintage fashion, you will really love this store.
Also, you can find plus sizes meaning all your friends and family in every shape and size can find beautiful clothes here.
Their quality and designs are fantastic and many users who are buying from them for years swear by the durability of these clothes despite considerable use.
#2. Top Vintage
This vintage store was founded by Angelique in 2008 and started in her living room.
Though initially, it was an exclusive store for vintage clothing on the web, it gradually made its way to the top, becoming one of the leading boutiques in Europe that sell retro fashions online.
You can find many brands and types of clothing usually found at ModCloth here, including retro swimwear. European-based brands such as King Louie and Miss Candyfloss, which feature gorgeous collections, are found here.
#3. Mango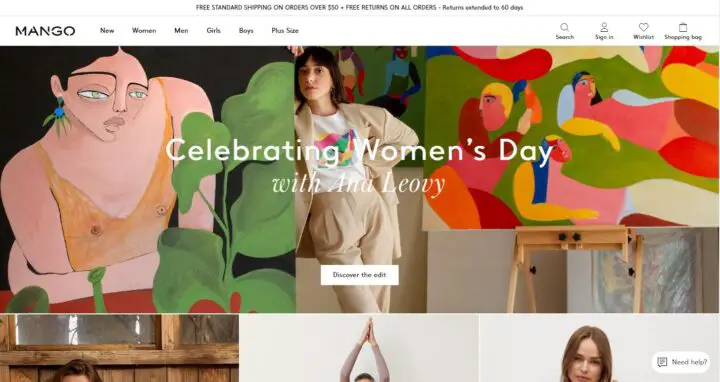 Their collection gives you a lot of clothing suitable for effortless style with their classic designs. They have a good collection of sweatshirts, jumpsuits, skirts, swimwear, shirts, shorts, sweaters, and many more clothing types for men, women, and kids.
That makes things easier as you can get everything related to clothing for your family in a single store. ?Well, you will be happy to know you can even purchase accessories and shoes from an exquisite collection.
#4. Karina Dresses
Karina dresses specialize in providing you with beautiful prints and comfortable fabric that is wearable for a long time. This US-based company has a small yet elegant collection and earned its reputation with its excellent quality.
Most users love the fact that their dresses are wrinkle-free and do not require ironing, which everyone wants when they are really busy. Not to speak of their intricate sewing practices that take care of every minute detail, including the hemline.
Similarly, their sizes, which run from XS to 4X, are true to their measurements, and you get exactly what you ordered for.
#5. Anthropologie
The chic clothing by Anthropologie is so vibrant with beautiful colors that you will instantly start selecting clothes as soon as you see their webpage. You can find inspirations from the bohemian style with a modern touch in their collection.
However, they are not priced as reasonably as ModCloth, but if you have a suitable occasion where you decide to splurge, then this is your go-to shop. This women's fashion collection shop sells extraordinary accessories that will surely make a way into your heart and then to your home soon after you lay your eyes on them.
#6. Hearts and Found
Hearts and Found feature customizable vintage-inspired clothes made exactly to your measurements using their fabric and designs. Their fabulous shop makes dresses using only the handpicked, high-quality fabrics, which makes their dresses so different from others.
Also, since they use a limited collection of fabrics and not mass-produced ones, all you need to do is choose the fabric you prefer and then the dress design.
Provide your measurements, and you will have a unique dress that has very little chance of someone wearing a similar one as it is custom-made. The fabrics used are sourced from local Vietnam markets, and even the local tailors are utilized for dressmaking to support them in establishing their small businesses.
#7. Chicwish
Chicwish has a wide range of tops, bottoms, outers, loungewear, swimwear, dresses, and accessories. What makes them special is the number of styles and varieties each section features are awesome.
I never found very few websites related to clothing with such an elaborate and precise listing of their online products. Coming to their collection, it is very graceful and stylish with different prints and fall.
From chiffon to tulle, they have a fantastic collection of clothes which you should not miss since they also come at affordable prices. If you have been looking for mommy and baby matching outfits, you can find them here.
#8. Zappos
Though Zappos is popular for its shoes, they do have an awesome clothing collection. Moreover, their customer service is impeccable, making it easier for you to shop with them.
They are so user-friendly that they also allow you to join their prime membership to gain additional benefits such as free shipping with an upgrade. This shop also features few other brands mentioned in this post.
#9. Amazon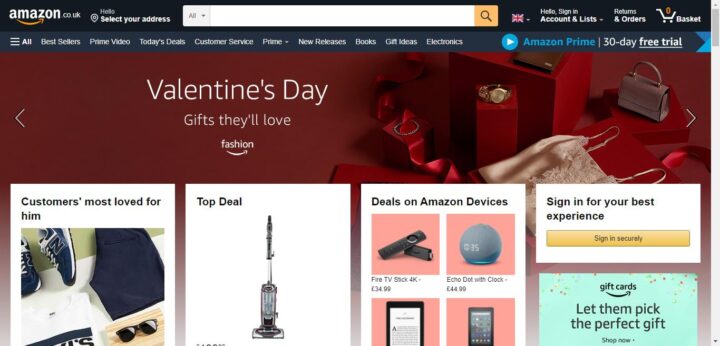 The clothing range on Amazon is improving day by day, and it's no wonder you are now able to find a decent vintage-inspired collection here. Though it requires little patience and research, the trusted and known shop does make us feel at home.
#10. Ted Baker
If your style is a classic feminine look, then this is the right place to look for. Their prices are high compared to ModCloth, but you can find some excellent products at nearly equal cost when running a sale.
Ted Baker also sells shoes of great designs that enhance your appearance. These vintage-inspired products will be a great addition to your wardrobe if that is your choice of fashion.
#11. Tara Lynn's Boutique
This Utah-based boutique is run by a family, and their style comprises timeless pieces which mostly reflect boho style ranging from XS to 6X sizes. They ship their goods worldwide and make custom clothing for all sizes and shapes of women.
They can do so as they have a network with top designers of the country. Since they reach out far and wide, they are capable of providing you with comfortable and unique pieces without any compromise.
#12. Nordstrom
Nordstrom sells various merchandise suitable for men, women, and kids. They have a wide range of clothing and accessories in various sections organized system to find anything very easily.
Especially the kids' section is a breeze to shop with such an excellent sizing system. Apart from their wonderful collection, even their return policy is also user-friendly.
Something interesting to note in their classification is they even sort their dresses based on the occasion, which is very useful to shop quickly.
#13. ASOS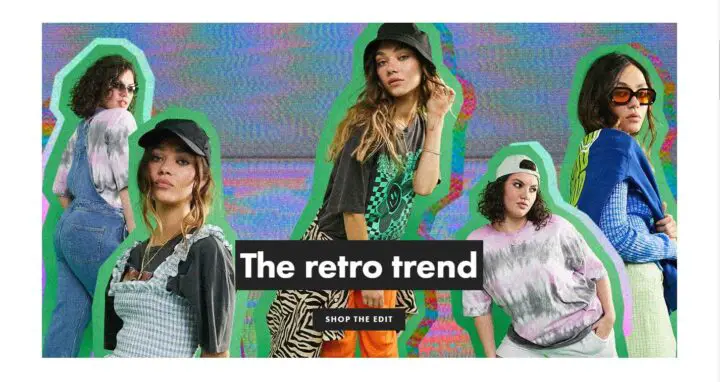 ASOS is a British-based establishment that sells excellent clothes. Especially their dresses, skirts, and pants are of fantastic quality. They sell dresses for various clients such as maternity, plus-sized, tall, petite, and so on.
Their international shipping rates are reasonable, so this store is another good place to look for clothing similar to ModCloth.
#14. Joanie Clothing
Joanie Clothing is UK-based, and the best thing about their collection is they are offering vintage collections from 1940 to 1980 eras which are well sorted out for you. Most of their dresses are affordable, and also their shipping price is reasonable.
#15. & Other Stories
They feature effortlessly elegant styled clothing with mostly pastel colors or neutral color pallets. Few of them hint at boho style, but every piece is elegant, no matter what design it comes in.
Compared to ModCloth, they are a bit expensive but still not too expensive that you ignore them.
#16. H&M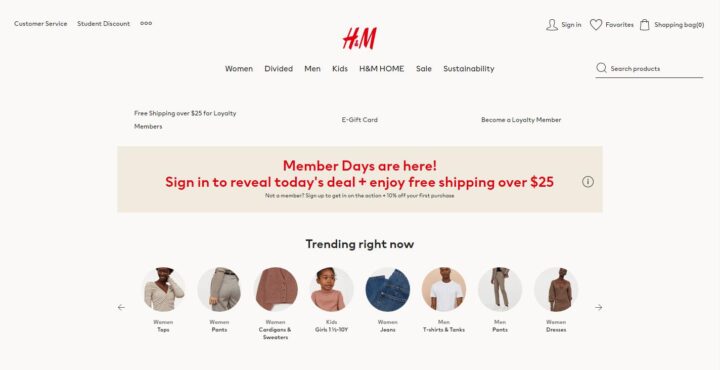 H&M does contain a wide range of vintage collection that comes at a very reasonable price range. Also, their styles are so fantastic that you will instantly fall in love with them.
Moreover, their international shipping rates are also acceptable. Well, don't forget to check their popular accessories section.
#17. Review Australia
This store has vintage-inspired clothes with distinct patterns and vivid colors. Their floral designs and their metallic shade-based dresses are very much adored.
You get to enjoy exceptional quality with just a little price difference from ModCloth.
Their skirts and tops are so vintage style look that you will have a tough time deciding which ones to buy and which ones to skip.
#18. Collectif
Collectif was established in 2000 and had a history of two decades. They are vintage-style clothing retailers, and they get their inspiration from 1950's styles. You can find even the Hollywood-inspired styles of that time here.
Collectif is proud of their 1940's and 1950's collection as they both design and produce their clothing. Since their styles are a combination of retro and latest fashion, they never become outdated.
#19. Chi Chi London
Looking for a wedding dress or a holiday dress? Chi Chi London is an excellent brand to check out. They have an outstanding collection and several varieties of gorgeous dresses.
They are so awesome that you will quickly fill your wish list with at least half a dozen dresses effortlessly. Their dresses are of exceptional quality, which you would understand once you own one.
#20. Nasty Gal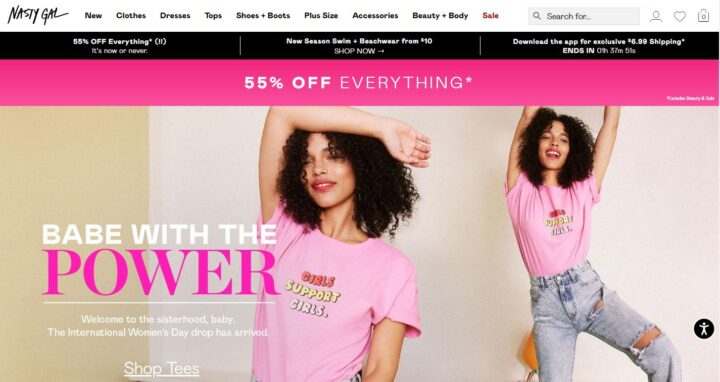 From classic to sexy looking, you get every kind of vintage style here. Even this store has a similar story to ModCloth as the founder started it from a tiny apartment in San Francisco.
All they had was a stack of exceptional vintage collections, an eBay account, and a laptop to run it.
#21. Miss Patina
The right balance of vintage elements and modern fashion gives this store much-required attention. If you are a woman with a zest for life and finds it in little things, then you will thoroughly enjoy this collection.
You need to have good control over your urges when you visit this website as their designs are so gorgeous that it is easy to indulge.
#22. eShakti
You get to buy quirky as well as cute dresses here. The wide variation in variety is one of the positive aspects of this store, and customization is the next.
Their stylish clothes are lovely enough to make you stand out from the crowd if you wear one.
#23. ZAPAKA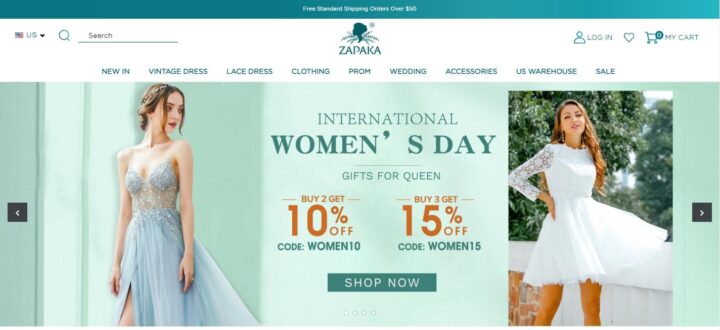 Though they have been around for quite some time, they did not get the complete attention they deserve. Now that many are opting for online shopping, this shop did score its much-awaited recognition.
It is gaining prominence in vintage-inspired clothing slowly but steadily due to its stunning clothes collection and way lower prices than ModCloth.
#24. Madewell
Madewell is popular for its jeans, but it has other dresses and tops that are gorgeous. If you are looking for casual attire, check this store as they have many such collections.
Once you get used to this store, you will keep returning again and again.
#25. Banana Republic Factory
This store outlet for banana republic features an excellent collection with timeless pieces. They are of classic style and are also versatile, making the dress very useful for many years.
They have several styles to choose from and even come at pocket-friendly prices.
#26. Olivela
This luxury retailer of retro fashions is best in their designs as well as their social responsibility. They donate a portion of each sold item to needy children. Hence you will be part taker if you buy from this store.
#27. Sister Jane
Visit this vintage store-inspired, unique design created by the London-based brand. They carry a distinct fashion signature with fresh colors in retro designs. You get various shipping options based on your bill amount. The higher the bill you make more advantageous it is.
#28. Shinesty
Soft pajamas, fun jumpsuits, loud prints, quirky patterns, and whatnot. You get to buy retro styles clothes of many styles, patterns, styles, and so on here.
The keywords here are goofy and outrageous. If that is your mantra, then this is your place.
#29. Armoire Style
This store is a little bit different as they offer high-quality designer retro clothing for rent. You can pay a flat rate every month to get the clothes delivered to your doorstep directly.
Busy professional women find this subscription service convenient.
#30. Stitch Fix
Imagine that a personal stylist will curate your outfit according to your likes, lifestyle, and budget. Then, make those outfits perfect to your size to be eventually delivered to your door.
Well, Stitch Fix does exactly this, and you get to enjoy the excellent services when you collaborate with them. They also carry their own range of clothing from which you can select whatever you like.
#31. Yesstyle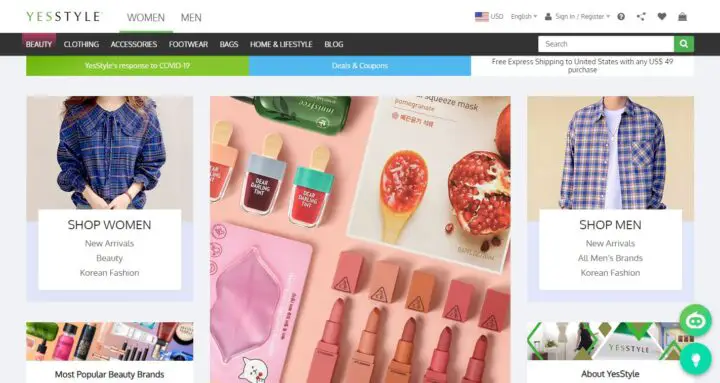 You get several dresses reflecting Korean and Japanese vintage styles that come in various lengths, silhouettes, and fabrics.
These versatile dresses come in cute to elegant styles and mini to maxi dresses. Here you can find dresses for every occasion.
#32. Dresslily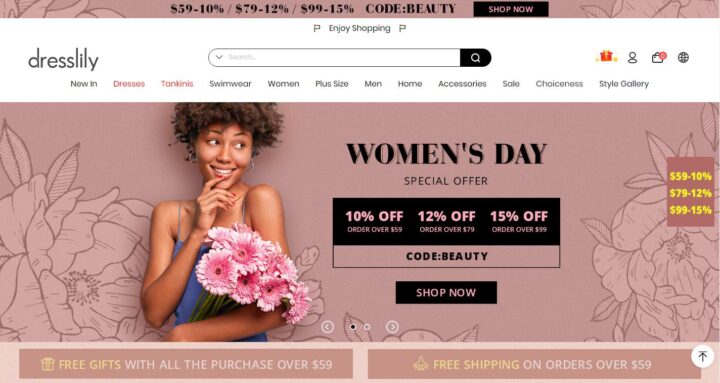 Since its beginning in 2013, this store is dedicated to providing stunning fashions and has been successful since then.
Its social media presence and the number of members subscribing to those channels are impressive. That huge fan following does speak volumes about the designs of Dresslily.
#33. Zulily
From dresses to accessories, everything is a mix and match of vintage as well as latest fashion. Boho's inspiration is clearly visible in most of the designs.
The excellent color coordination, outstanding patterns, and high-quality fabric are all plus points of this store.
#34. Everlane
Though you find all clothing types, from vintage-inspired to ultra-modern dresses, their retro styles have a kind of sophisticated look that makes you look fashionable effortlessly.
You get to choose from an extensive range of clothing, and it is easy to find the style and size of your choice.
#35. Cupshe
Ladies, it's time for the beach! Yes, this is what you will say when you check out their range of swimwear which is way attractive, making you want to make your vacation plans immediately.
Also, their beachwear is sexy even if it's a maxi dress, and you will make your time at sea worthwhile in these outfits.