Korean fashion is appreciated by many fans of oriental culture and has various combinations and looks that appeal to different audiences and styles.
Korean clothing, unlike Japanese, is more casual, without much exaggeration, so it adapts to any foreign wardrobe. However, when it comes to finding the best Korean wholesale clothing suppliers, you should have some caution.
In this article, you will find what problems you may have or what you should consider before contacting a Korean wholesale clothing supplier, plus some tips on a marketing clothing business.
What Problems Will You Encounter When Wholesaling Clothing from Korea?
If you decide to buy and resell Korean clothing wholesale, you are not exempt from problems along the way. Therefore, below, we will tell you what are the problems that you will have to face.
The quality. Not all Korean online wholesalers offer poor quality products but finding one that offers good quality clothing can be difficult.
Shipment. Generally, online wholesalers do not usually ship internationally to Korea, or if they do, they put a lot of restrictions, and the shipping price is very high.
Competence. Entering the market is not easy since many online stores already have regular customers and have been providing their services for years. You must compete with them by investing a lot of time to win new clients.
Delivery time. Since many international wholesalers do not have warehouses in Korea, it isn't easy to receive the products on time, so they usually take longer than normal.
Currency. It isn't easy to find an online clothing store that accepts transactions in Korean currency. This is because such transactions are made in dollars.
What to Consider When Choosing a Wholesale Clothing Supplier in Korea?
Researching is part of an essential activity when finding the best wholesale clothing supplier. You need to be clear before taking important steps and thus avoid problems.
Next, we will provide you with important tools to consider when choosing a Korean wholesale clothing supplier.
Make a Bulk Purchase of Clothing
Regardless of the size of your store, the best option is to buy in bulk. But why? Because in this way, you will always have products in stock and please your customers.
On the other hand, when buying in bulk, wholesalers always offer deep discounts and free or cheaper shipping. Make sure your wholesaler sells in bulk.
Work with Major Brands
Customers are always looking for the best brands on the market, so if you are looking for a clothing supplier that offers prominent brands, your sales will increase. In this way, your earnings will also increase, and you will surely gain new clients.
Remember that youth seek to wear clothing brands at good prices.
Wholesale Clothing Pallets
Another point to consider when choosing a clothing supplier is to know if it sells pallets of clothing in bulk as it is an effective method of making a profit on your sales. In other words, many suppliers offer their surplus merchandise at only one-third of the typical wholesale cost.
You can get a good discount and quality items if you ask the wholesaler about this practice in advance.
Large Selection of Sizes and Styles
This point is also critical. You should make sure that the clothing wholesaler you choose can offer you a wide variety of sizes and clothing styles so that you can reach many more people.
All your clients will look for different sizes and styles, but if you show them that you have a wide range of options, they will stick with you.
A Company with a Strong Reputation
This is an important aspect that is usually overlooked. But it shouldn't be like that. Working with an experienced and reputable clothing supplier will ensure that orders are delivered on time, with the highest quality standards.
Do your research on the reputation of that provider before going to the next step. You can do this by reading or looking for customer reviews.
Gives Back to the Area
Some wholesale companies offer a return to a given community. Taking this point into account when choosing who to work with will give you an idea of how successful that wholesaler can be.
Those who do charitable works such as donations of products or money, even sponsor events, contribute to community kitchens, among other activities.
Regular Newsletter
It is important that when evaluating the quality of the wholesale company, you also pay attention to its product newsletter. The company must be up to date with the current products on the market so that your business also flourishes.
In this way, you can also offer your customers a current fashion.
Top 10 Best Korean Wholesale Clothing Suppliers
So that you have a wide range of options about the best Korean wholesale clothing suppliers, below, we put at your disposal 10 of them.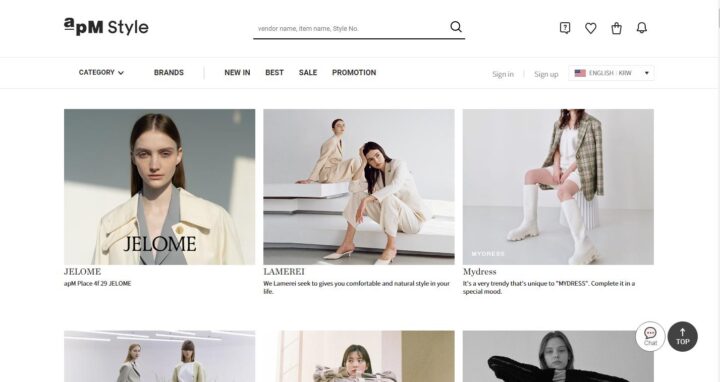 As a first option, we introduce you to Apm-Style, which works as an online Korean wholesaler. However, they also have a physical branch located in a shopping center in the country.
According to the research we carry out, this company stands out to offer high-quality women's garments at low prices and offer different forms of payment. Also, if you live in Korea, the delivery time of your purchase is only 1 to 3 days, and if you buy from abroad, it does not take more than 7 days, but in special cases, it may take a little longer.
FcPlaza.com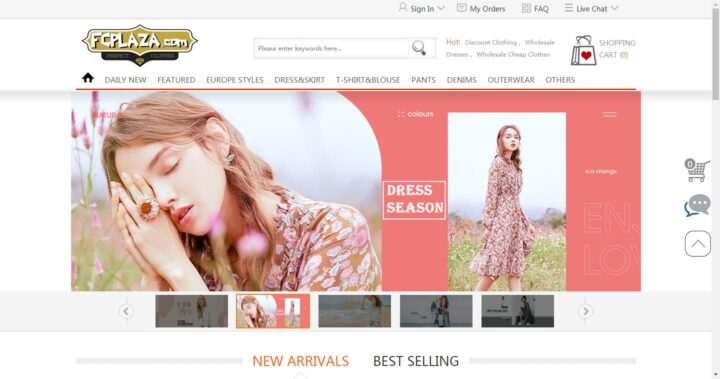 FcPlaza.com has an excellent reputation both with wholesalers, retailers, and physical stores. This Korean company offers the latest clothing fashions in its online store with the latest avant-garde news.
If you are looking for wholesale clothing at low prices and excellent quality, this option is for you. If you buy from abroad, their website offers different forms of payment, such as PayPal, and another good news is that they work with trusted agents who are in charge of the logistics.
The page also offers great discounts if you buy in bulk, and the shipping time is based on the shipping method.
Kkami.nl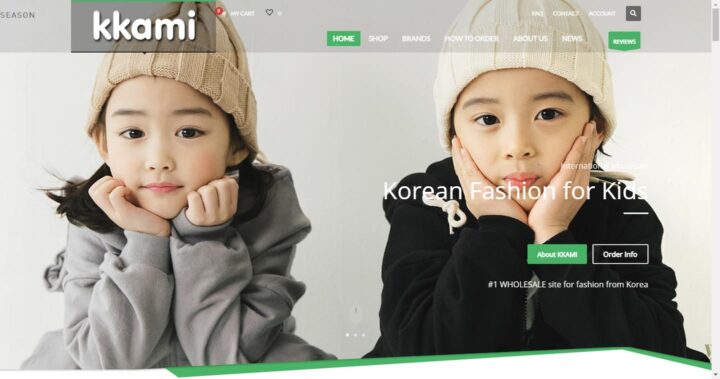 Kkami is also a huge online wholesale site for women's and children's clothing. Likewise, it seeks to unite hundreds of brands and manufacturers in one place to make them accessible to the public. It offers several advantages, such as shipping security. Its online store is regularly updated with the latest trends and offers different types of payments, such as PayPal, one of the best payment methods for foreign buyers.
Likewise, this company enjoys an excellent international reputation for its fast shipping and its high-quality products. The opinion of its clients is that it is a highly organized company on several levels.
Wholesale7.net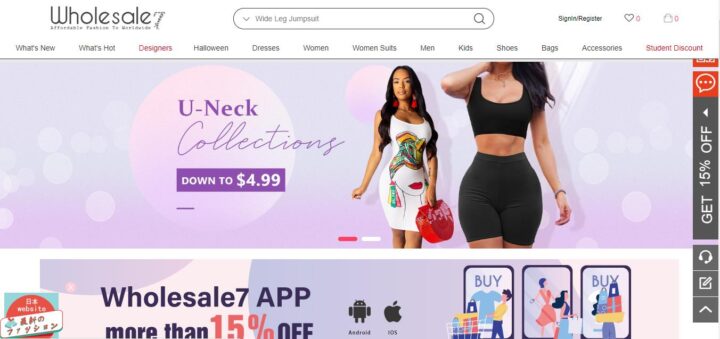 This wholesaler offers Korean clothing, but it also offers Japanese clothing for all those who want to invest increasingly in many countries and who do not have access. Therefore, this online store offers the possibility of selling high-quality clothing at low cost and in all sizes.
But that's not all. If you are new to the platform, the company will offer you up to a 7% discount on your purchase, great discounts on shipping, among many other benefits.
Based on buyer feedback, this is an excellent platform if you are looking for a clothing and accessories wholesaler.
Kooding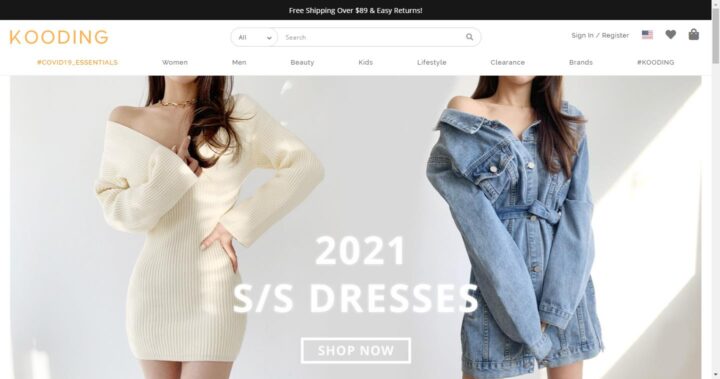 This platform is considered one of the best places for Korean fashion since they offer all kinds of products, from women's, men's, and children's clothing and accessories and Korean beauty products.
If you buy here for more than $ 59, shipping is free, and you can also return certain garments that you have received by mistake at no cost. The return policy says you have up to 14 days to do so.
Its platform is straightforward to navigate since everything is correctly categorized. You can also change the language of the site and see the prices in your local currency.
YesStyle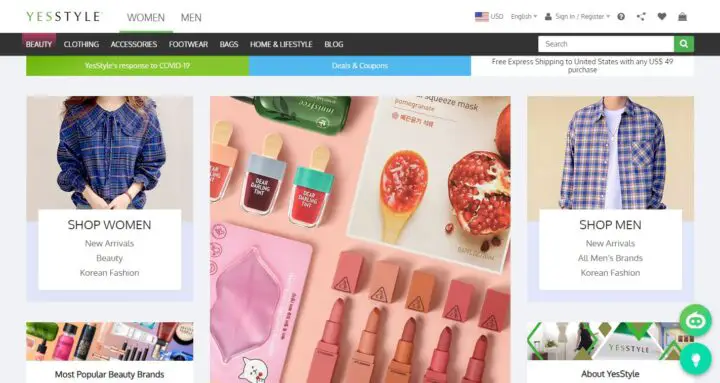 You will find clothes for children and women who want to dress in fashion with the latest trend on Yesstyle
As additional information, this online site offers accessories such as belts and gloves of the best quality. It has permanent stock and availability for immediate delivery.
Register on the website. To do this, complete the personal data and press "register." There, you will be able to access the complete catalog.
Browse and add the products you want to your cart. Then select them to see all their details and features.
Choose the most convenient delivery method for you and then select the payment method. Enter your mailbox and see your purchase in detail.
Sthsweet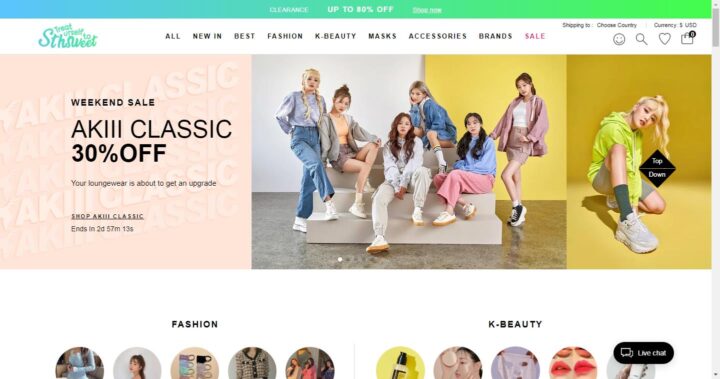 This platform offers women's clothing and also Korean beauty products. It has an excellent reputation as its customers are delighted with their purchases, according to the comments.
It is present on different social media and its own website. It would offer the necessary information if you were looking for a trusted wholesaler.
Another advantage is that they accept different payment methods. You can download their app to your phone and make purchases directly from there.
The company offers discount coupons, free shipping for purchases over $ 200, and express delivery in 2 to 6 days. Also, they offer more than 25 different brands of clothes.
Okvit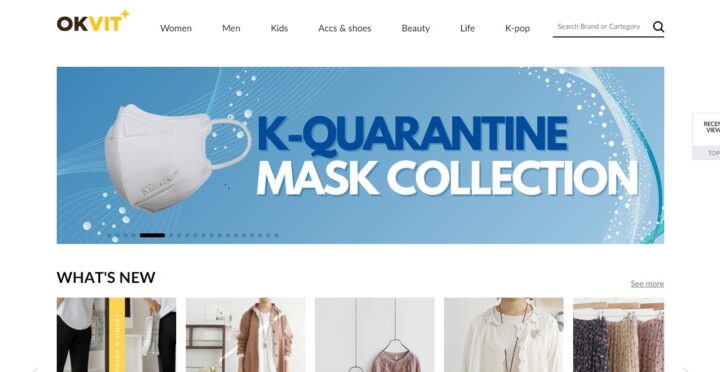 This platform is another good option if you are looking for Korean clothing for children, men, and women. Besides, it also offers accessories, shoes, and famous Korean K-POP music records.
If you would like to make your purchase from abroad, you can do it without problems since they take care of the logistics and offer safe shipping.
The company is very present on social networks to see their latest news and offer discount coupons. They also work with different payment methods.
Register on the website. To do this, you must complete a form with your data and log in by clicking the Login button. The system will ask you to enter your email and password. Then you can create your profile.
Do your search in the catalog and select the articles. When you find the article of your interest, you can click on the image to see the complete description and the product's image in a larger size.
If you have questions, you can always contact them by phone or email.
AliExpress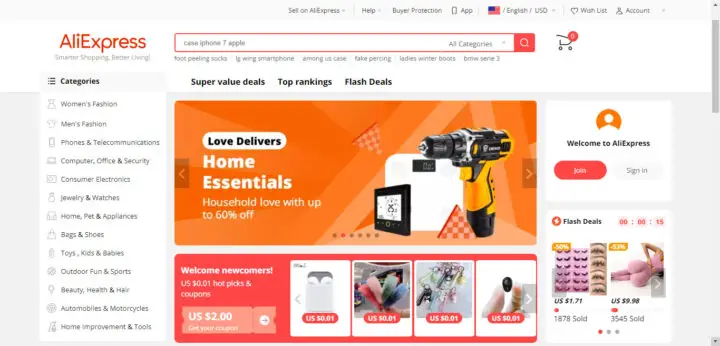 This company is highly recognized by Youtubers and influencers where they buy products and are amazed by its low prices. If you are looking for a wholesaler, Aliexpress has many different styles and sizes at an excellent price and is totally safe.
As expected, they always offer great discounts on bulk purchases, and their delivery time is quite short since they have warehouses in different countries.
Confidently buy clothing for women, children, men as well as sportswear or large sizes. Check the wholesalers' reviews, trying to identify those who have the best comments to proceed with your purchase without fear.
The shipment sometimes is free of cost, but that will depend on your country of origin. Also, it offers different payment methods such as VISA, Mastercard, Maestro, or Western Union.
Alibaba.com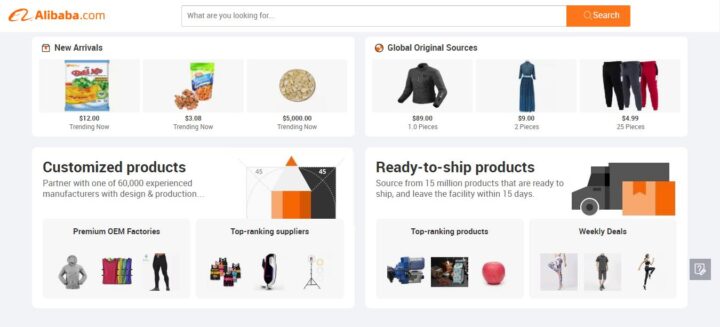 Alibaba has a wholesale service that connects buyers and sellers from around the world. They have hundreds of thousands of vendors offering literally millions of products at low cost.
This platform is so effective that prestigious business and economics magazines such as Forbes have devoted countless articles on the advantages of the Alibaba platform. One of them is the wide payment options, high quality of its products, warehouses in 200 countries, clothing for men, women, children, including accessories.
On the other hand, Alibaba has the world's largest buyer and suppliers network thanks to different internet portals, which means that you can enjoy different suppliers' offers.
6 Factors That You Should Keep in Mind When Start Your Korean Wholesale Clothing Business
Fashion is one of the few business sectors that best withstand bad economic times or times of crisis. Starting a clothing business is a safe bet to have a profitable and successful venture.
However, before starting, you must consider certain factors to start wholesale Korean clothes business and not die trying.
1. Decide on the Type of Wholesale Business
It will be necessary for you to analyze what are the demands of customers in your city. In this way, you will know if it is convenient for you to start a wholesale clothing business or be a wholesaler with general products.
As an additional detail, you can also evaluate your platform to start selling your clothes. That is, start as an online store or as a physical store.
Many entrepreneurs have started their businesses with an online store and later have expanded with a physical one. An online clothing store is ideal if you have little capital at the beginning since you will not have to invest in a store and the expenses that it entails, or if you do not like too much dealing with customers face to face.
2. Contact a Distributor
In this same post, you will find 10 Korean wholesale clothing suppliers that you can analyze and then start your business. These distributors vary as some sell designer clothing, clothing from specific brands, men, women, or children.
Even if you want to expand, you will find distributors that, in addition to clothing, also offer beauty products, accessories, and footwear. Visit their website and directly contact them.
3. Research Various Distributors
Make sure you do a good distributor search and make comparisons to conclude. You should compare not only prices but also compare other details such as whether the company performs logistics processes, types of payment, shipping time, etc.
4. The Retailers
You must contact retailers to advise you on whether they will be able to sell your products. It will be necessary for you to offer detailed information about your products such as quality and why they should choose you.
5. Legalize Your Business
It is crucial that your business is legalized and with all the papers in order. First, you must register as a self-employed or independent professional, register as the owner of that business to pay the mandatory taxes to your government, and take out insurance.
You will need a license and check if you need other special permits for your company. On the other hand, if your business is a Korean wholesale business, you will still have to register it in the corresponding departments.
6. Follow a Detailed Accounting
Keeping a proper record of your accounts is of the utmost importance. This should be part of your chores, but if you don't have time, you can hire a trusted accountant to do it for you.
Following a clean routine of your records on expenses, purchases, sales, etc., will help you evaluate if everything is in order and avoid future problems.
How to Promote Your Korean Clothing Business?
Once you have everything prepared, you should promote your Korean clothing business to get your first customers. You can implement the following methods:
#1. Social Media
Social media marketing is a powerful way for companies to reach out to their current and potential customers. So if you still don't speak to your audience through Facebook, Instagram, Pinterest, or LinkedIn, you could be missing out on valuable opportunities.
If you don't know much about social media, there are social media managers capable of bringing your company closer to your target audience.
#2. Offer Product's Discounts
The audience is attracted to companies or brands that offer discounts. This is a good way to retain new customers and have them visit your platform more often.
You can offer discount coupons on special dates such as Christmas, New Year, Mother's Day, Valentine's Day, etc.
#3. Offer Giveaways
It is a strategy where the impact on the consumer is immediate. It is important to add that you should not offer any free giveaways. It should satisfy the customer, for example, sell two products at the price of one.
#4. Sponsor Events
Investing money in social events where you can be a sponsor helps you stand out and be recognized by the crowd, especially if you start. This is a good way to make yourself known, and you can do it in different ways, from supporting the student scholarship to collaborating with community kitchens.
#5. Consultation Services
If you want to promote your wholesale business, this is another option you should keep in mind. To do this, you do not need a physical office, and it will be enough to create a blog section or create a YouTube platform to talk about any topic related to fashion. Young people today follow this theme a lot.
Don't forget that in the end, you should always mention your company as the main source.
Conclusion
More and more people are being encouraged to start a Korean clothing business, whether to be their own boss, to have financial independence, to earn extra income, etc.
The truth is that although it is not an easy thing, the returns generated can amaze us when a small business is well organized.
On this occasion, we have given ourselves the task of concentrating on the most important points that you must consider to start your business.
For that reason, we hope this post on how to start a Korean wholesale clothing business has been useful to you. Analyze the suppliers that we have offered you here since they are the most reliable according to customer comments.
Also, do not forget to use all the marketing tools that we discussed so that your business grows, reaching more people and generating more profits.
We wish you the best of luck.