Clothing stores are found everywhere, even online, and each one of these belongs to a brand. It's always an exciting feeling when a new cloth gets added to our wardrobe. However, buying branded clothes is a dream to be fulfilled, sooner or later.
Charlotte Russe will always remain above all concerning price, style, and range from a list of famous clothing brands. Like Charlotte Russe, you may find several brands that offer designer outfits, fashion jewelry, trendy clothing, and apparel in a minimal price range.
Let us find some alternative stores other than Charlotte Russe where women can shop equally fashionable and unique outfits.
What Is Charlotte Russe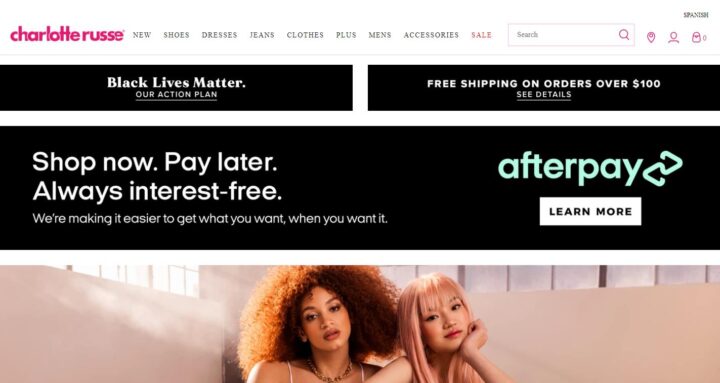 Charlotte Russe is one of the reputed clothing stores in the US. Their main headquarters is in San Diego. Since 1975, this fashion industry had witnessed satisfying all women to get a flawless look at a one-stop-shop. Charlotte Russe focuses on selling their clothes via shopping centers or clothing stores across the US.
Charlotte Russe had always targeted teens and twenties women. They also have clothing merchandise with footwear and other accessories at an economical price range.
Besides Charlotte Russe, some people may prefer other brands at an affordable price with an amazing quality experience. Let us explore some more branded clothing stores that people are unaware of.
Top 25 Stores Like Charlotte Russe
1. Just Fab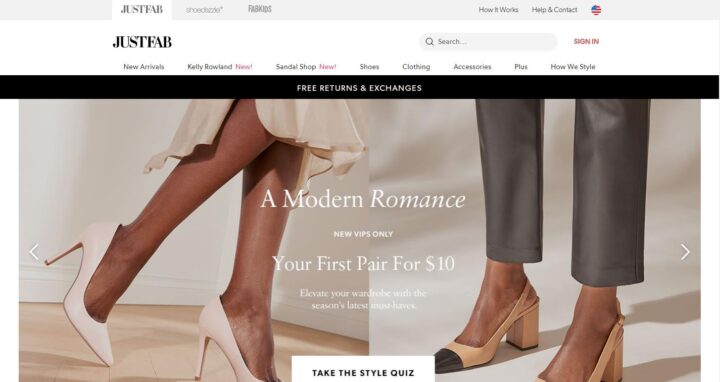 Justfab is an online clothing store that sells western outfits that fits modern women. Starting from shoes to activewear, JustFab has it all. To access the store, you need to do a monthly VIP membership to get the best deals. You can shop without a membership plan too.
2. Nasty Gal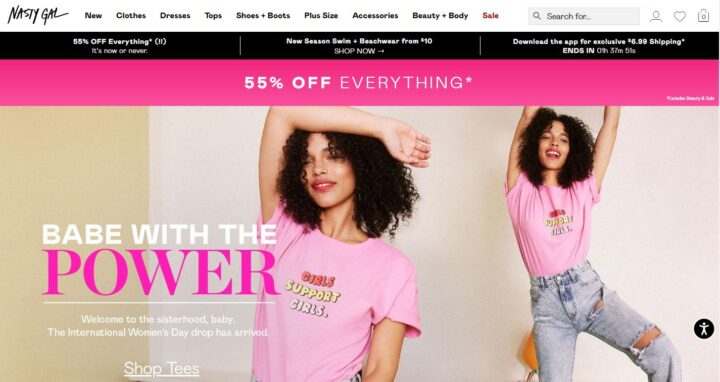 Starting from vintage to its in-house collections, Nasty Gal has got it all. It was once started on the eBay store, and now it is one of the biggest online clothing stores, like Charlotte Russe. Their classy outfits for young women will make you look more unique and fashionable among all.
3. Forever21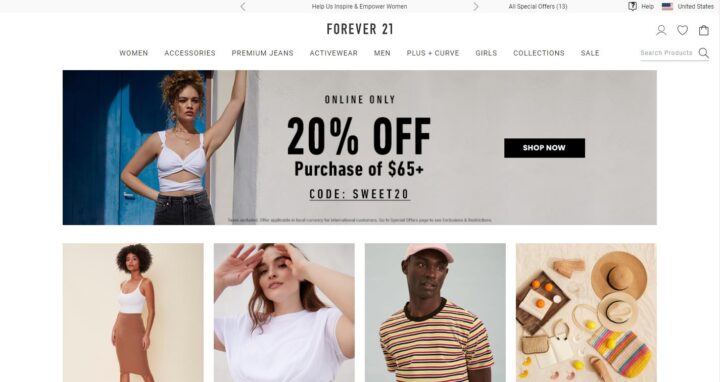 Forever21 is a fast-fashion retailer that specializes in trendy outfits and accessories at an affordable price. They have also added beauty products, home decor, and other accessories to their merchandise.
Since 1984, they have been satisfying customers of all generations through their physical stores. They have 700+ clothing stores in Asia, the US, and the UK.
4. Missguided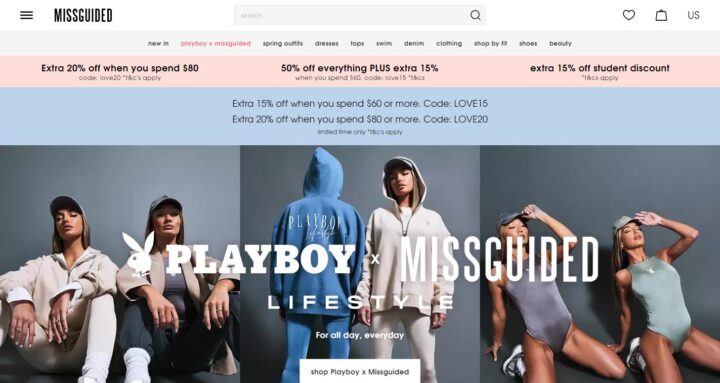 Misguided was founded by Nitin Passi. It carries trendy clothing to empower women globally to become bold, confident, daring, and straightforward in themselves to portray who they are and what they want to be.
From women's Western outfits to fashion accessories, they provide clothing for all ages, sizes of great quality, and affordable price.
5. BooHoo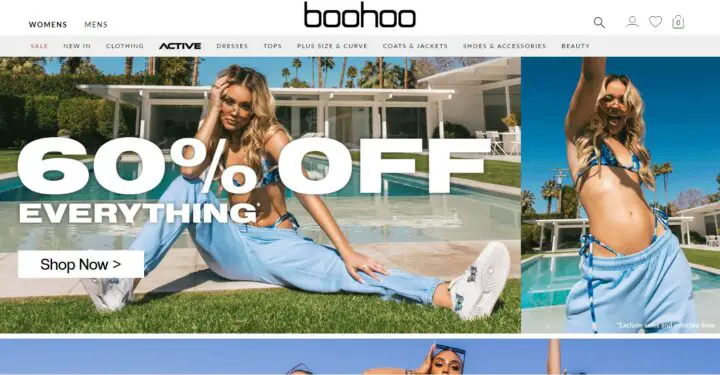 BooHoo is a perfect store to get new fashion collections, especially their Bohemian clothing collection, which will give you a stunning look. Even though it's a new brand on the list, it gained its position for carrying a wide range of clothing and fashion categories.
6. H&M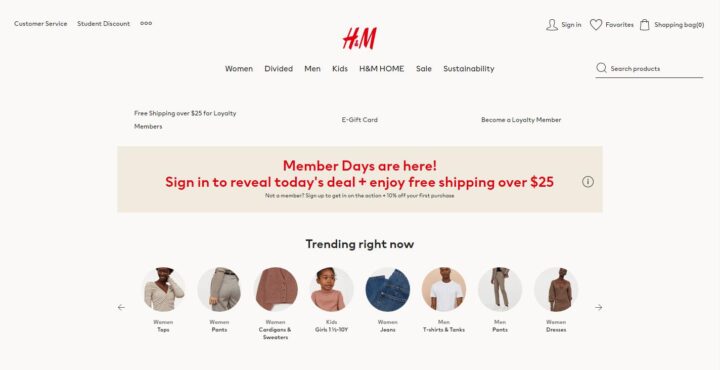 H&M carries highly modern and inexpensive clothing and accessories of the finest quality and wide variety. They also have a wide range of renowned designers like Stella McCartney, Karl Lagerfeld, Viktor, Rolf, and others.
H&M had been originated in Sweden in the year 1947. They started their online shopping store in 1998. In 2008, they further expanded their merchandise by adding home furnishing products.
7. Urban Outfitters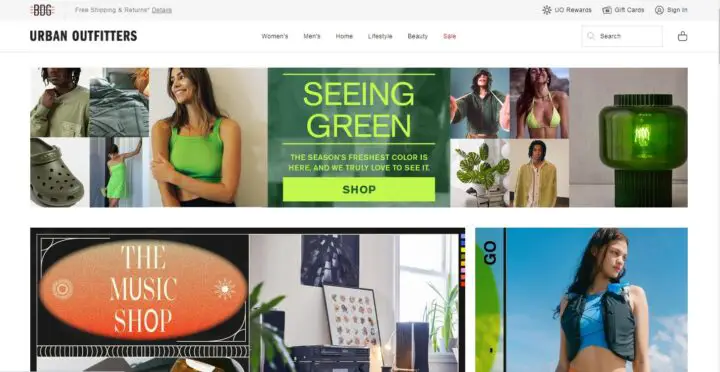 Urban outfitters have a unique collection of vintage, retro, bohemian, and hipster fashion outfits for all genders. This brand is continuously on demand since its existence as they have limited pieces of its unique collections. It is one of the multi-national clothing brands famous worldwide in Canada, Europe, the US, etc.
8. SheIn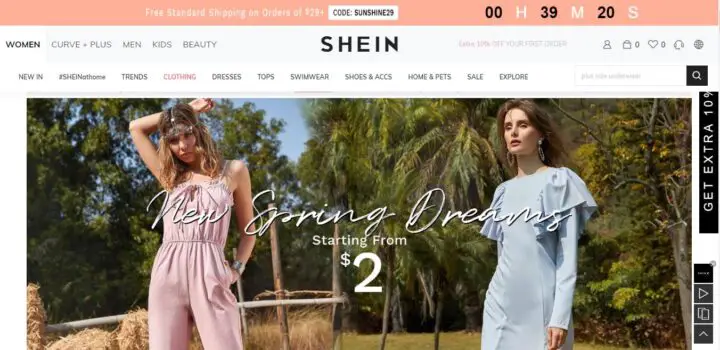 Shein brings you a wide range of fashion outfits at affordable prices. It is a one-stop-store with a trendy collection of clothes, accessories, shoes, and apparel with worldwide shipping services. This makes the store even more popular, like Charlotte russe.
9. Lulu's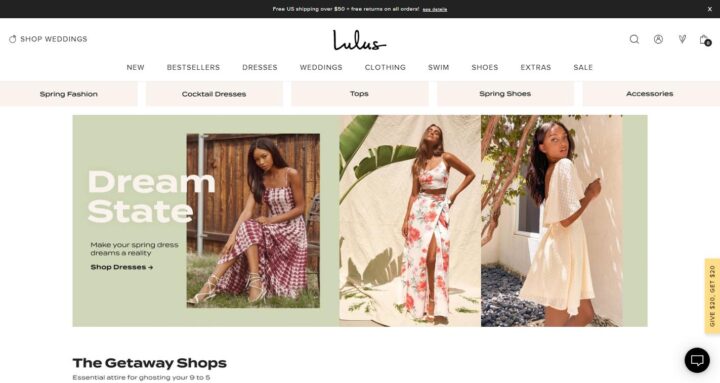 Lulus is one of the superior clothing brands with a wide range of authentic clothes collections and accessories at an affordable price. Lulu's collection consists of stylish outfits and luxurious fabrics to meet every women's fashion.
10. ASOS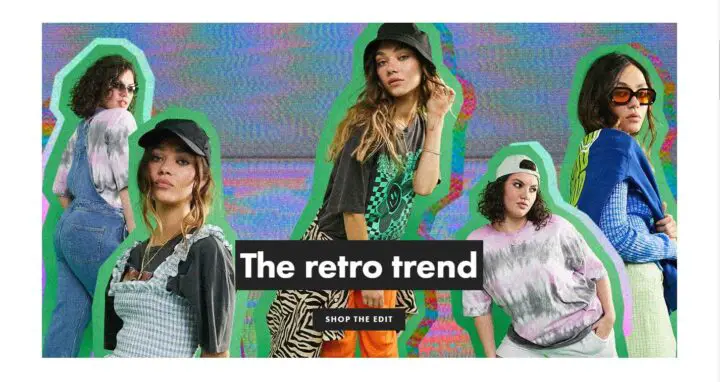 ASOS is a clothing fashion store that provides fresh and lively collections of shoes, dresses, casual wear, tops, etc. It is a popular clothing store that enables shipments all over the country.
ASOS had partnered with GLAAD to promote unisex attire collections for the LGBTQ community.
11. Love Culture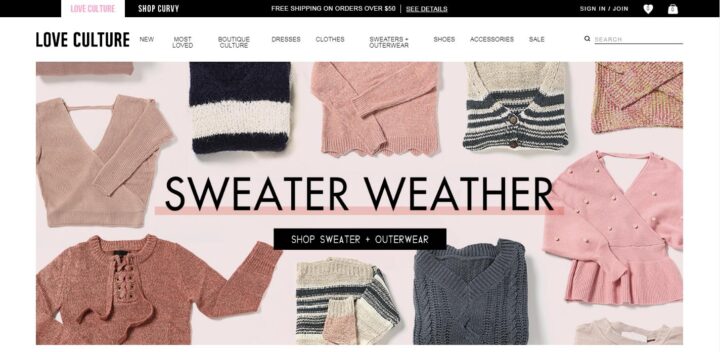 Love Culture is the finest option of getting a wide range of clothing, accessories, footwear, and apparel at an affordable price. This clothing store had prioritized women's fashion to look flawless and gorgeous every time they wear their outfits.
12. Modcloth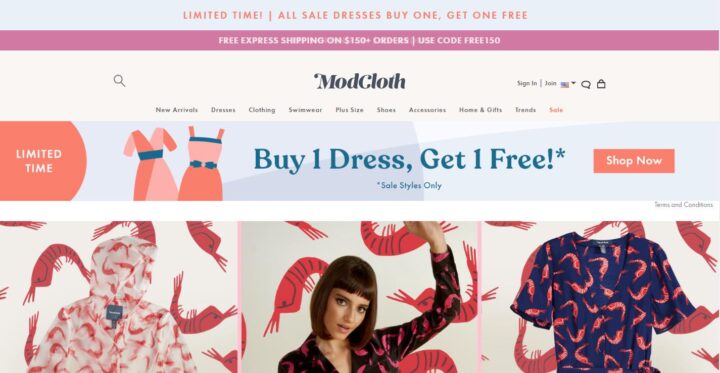 Are you a vintage lover? Then your shopping destination should be ModCloth as they have a wide range of vintage and retro collections. Modcloth is popular worldwide for its wide range of unique retro collections that suit women of all ages.
You can collect designer outfits and decors from their small clothing stores, which are present worldwide.
13. Uniqlo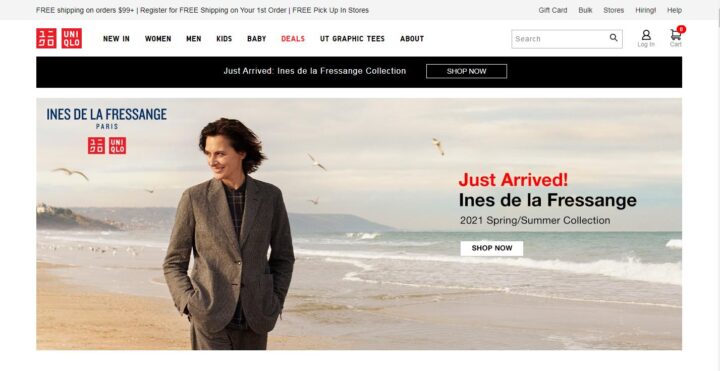 The name Uniqlo has been derived from the early business name "universal clothing warehouse." It is a well-known brand from Japan that started its clothing business in 1984. They offer a wide variety of casual clothes and accessories of the finest quality that reflect the Japanese work ethic.
14. Mango.com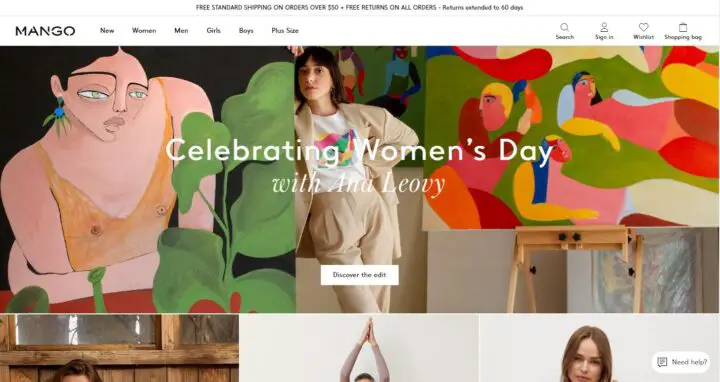 Mango is an underrated clothing store as compared to other stores. It was originated in Spain in the year 1984. They launched their online store in 2000 to reach the global market.
Mango carries affordable merchandise both for women and men. You can find clothing and other fashion accessories in their online and clothing stores for all ages and plus-sized people.
15. River Island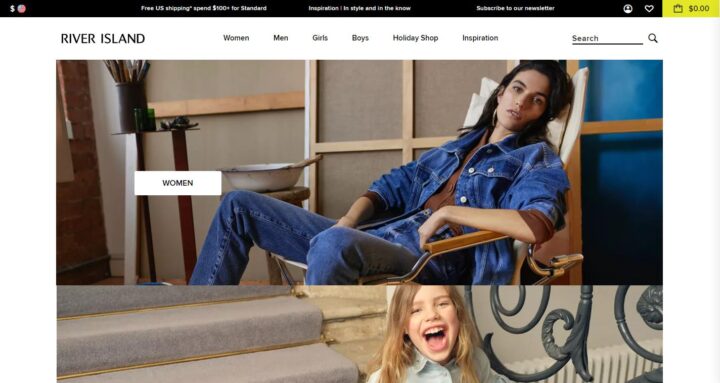 River Island is a well-known clothing brand in fashion retailing for 60 years. Their stylish outfit and denim collections make it a great brand all over the country. They aim to make unique and original designs for every buyer.
River Island has their online shopping store with worldwide accessibility and free shipping services. They also have more than 350 small clothing stores worldwide, making it a popular brand.
16. Shoptiques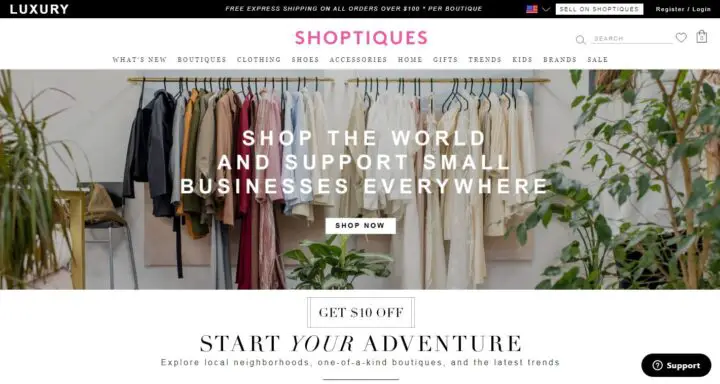 Shoptiques is an online store that encourages small boutiques to meet its international buyers. Over 5000+ boutiques had registered on this platform. These boutiques offer a wide range of unique shopping solutions to satisfy international customers.
Shoptiques boutiques are primarily located in Paris, San Francisco, New York, and London.
17. BeBe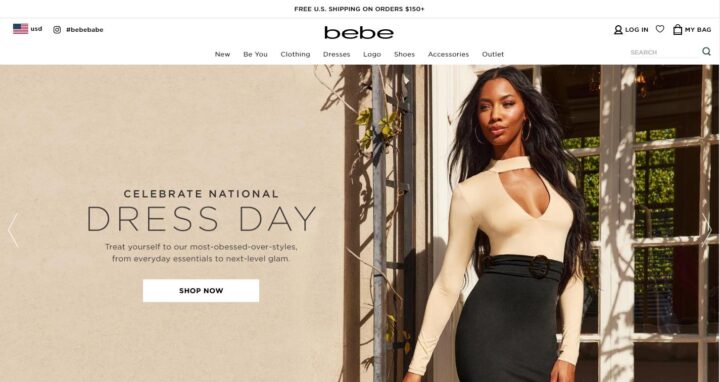 BeBe is a women's clothing brand that makes flexible outfits for different body sizes at reasonable prices. Their product range includes jeans, dresses, tops, jackets, shoes, accessories, and bottom wear available on their online website and clothing stores.
18. American Eagle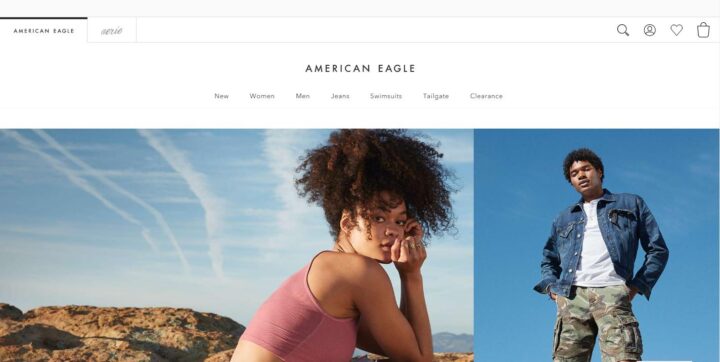 American eagle is a store that carries fashion trends for youngsters of both genders. However, it has few stores worldwide, but its online website is reaching heights as they are offering a wide range of stylish clothing and sport outfits.
19. Windsor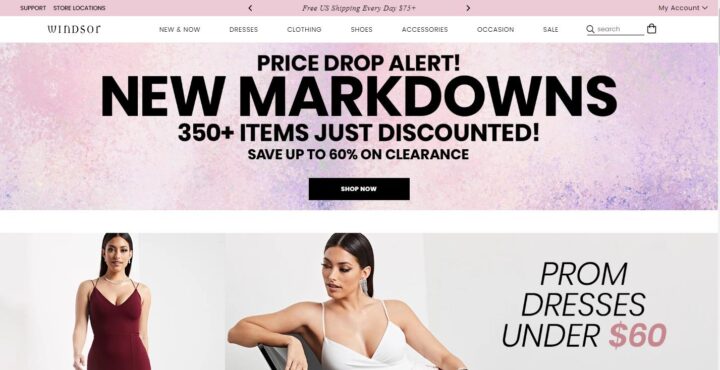 Are you fond of stunning western dresses, then choose Windsor without having any doubt in your mind. They have an amazing collection of modern dresses and classy clothing for women. Starting from summer to winter wear, they have a breathtaking collection of fashionable items that will fill your wardrobe in no time.
20. Lucy in the Sky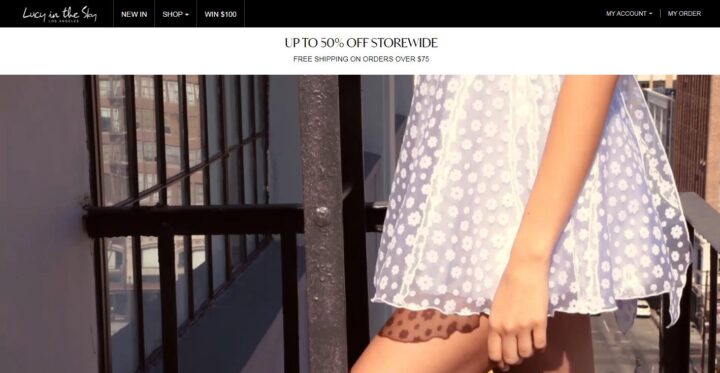 Lucy in the sky is owned by Victor Sayeg. It is another top brand like Charlotte Russe with clothing of amazing quality and durability with an expensive price range. This store has stunning dresses and girly outfits for all events.
21. Zara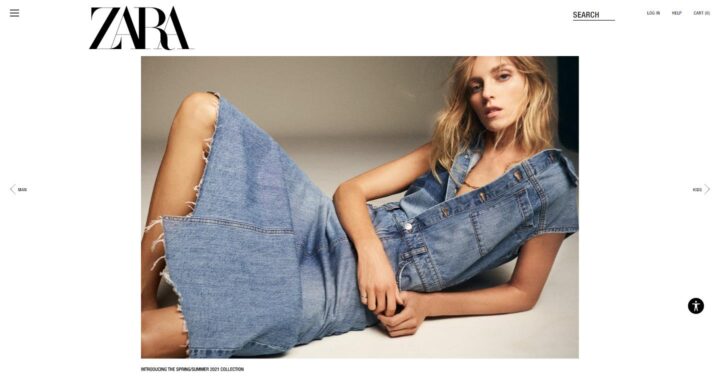 Zara was founded in 1975 by Rosalia Mera and Amancio Ortega. It is a Spanish fast-fashion retailer that sells high-quality clothing, shoes, accessories, beauty, perfumes, and swimwear. They carry fashionable items for kids and men too.
22. Topshop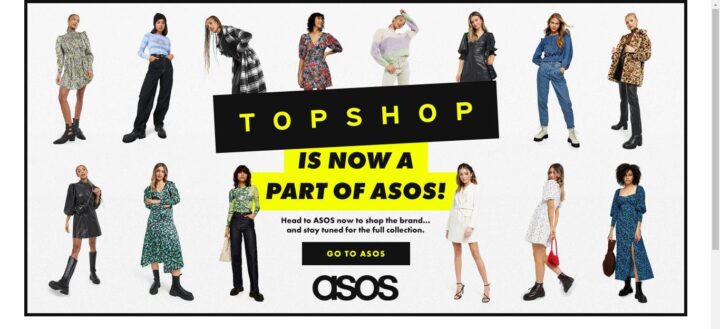 Topshop is one of the largest fast-fashion retailers with clothing for all ages, generations, and sizes in an affordable price range. They have a wide range of women's clothing, accessories, and makeup. It had more than 500+ shops worldwide with its online stores.
23. Romwe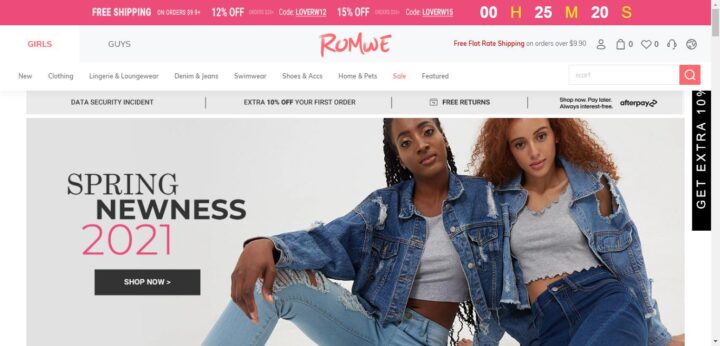 Romwe is a web-based fast-fashion clothing store that delivers cute clothes at a meager price. Their website is very much the same as Shein. They offer trendy outfits, amazing discounts, frequent sales, and easy returns. The clothing items are quite similar to Shein, but you will get better discounts than the other.
24. GoJane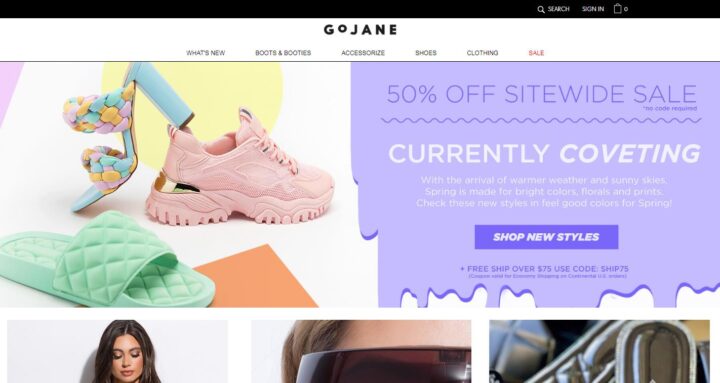 GoJane is another woman-based clothing store like Charlotte Russe that constantly updates its product categories of clothing and accessories. They provide amazing discounts of more than 50 % off on every occasion. If you want to fill your wardrobe with stylish outfits and fashionable accessories, you must check-in the GoJane website.
25. Tobi.com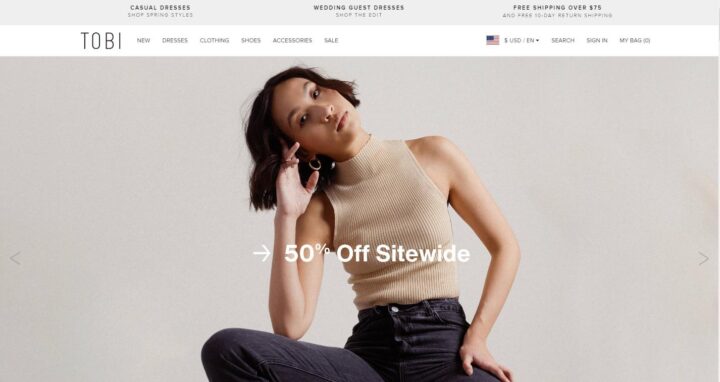 Tobi is a fast-fashion online clothing destination that has served young women since 2007. They design, produce and sell their products in over 100 countries all over the world. They have a wide variety of jumpsuits, bodysuits, dresses, etc., for every occasion.