Do you want to buy wholesale goods at cheap rates? Then Alibaba is a much searched wholesaling website where you can buy bulk products at excellent prices.
Alibaba had made it easier to source products and services from China and many other foreign suppliers to run a common business worldwide.
What is Alibaba?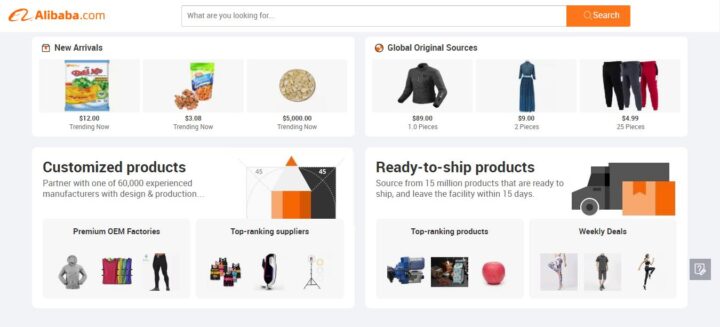 Alibaba is the largest B2B eCommerce website based in China that trades wholesale products from China's suppliers to the US and other countries.
This website is used by millions of entrepreneurs, suppliers, and business owners. So it has been the first choice for everyone in purchasing bulk items at a wholesale price.
If you want a change in taste and try some new websites, you may feel good to know that many other websites like Alibaba offer a wide range of products at wholesale rates and exciting offers that will make you happy and convenient to buy.
Let us check out some more websites like Alibaba that give a tough competition to Alibaba and provide the right supplier for your business.
Top 22 Sites Like Alibaba
1. Global Sources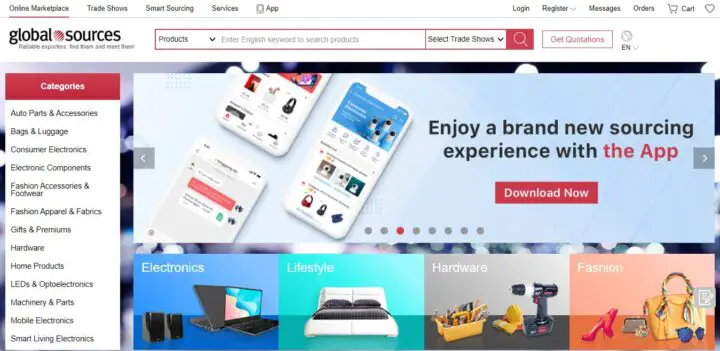 Global sources are one of the top competitors of Alibaba as they provide top-notch genuine suppliers and manufacturers from all over the world.
They offer prices that are much lower than the Alibaba website. Global sources are the best website for those who want to purchase many products as they gave higher discounts in minimum order quantities.
2. DHGate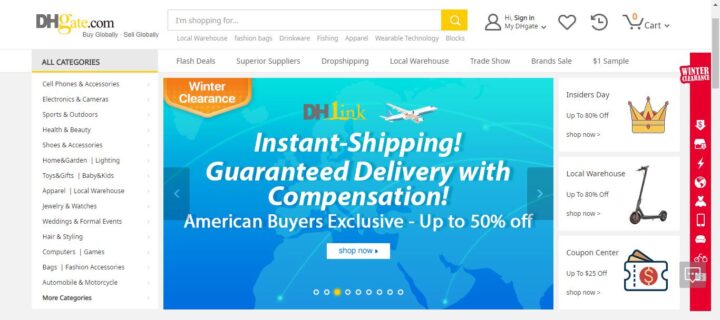 DHGate is a Chinese website that offers millions of products from a wide range of categories at wholesale rates. This website works similar to Alibaba.
Suppliers and buyers are free to sell or buy single pieces or bulk products at a low-cost and avail discounts. You can contact suppliers and negotiate the price values with them. It also provides facilities for free shipping and on-time delivery.
3. All.Biz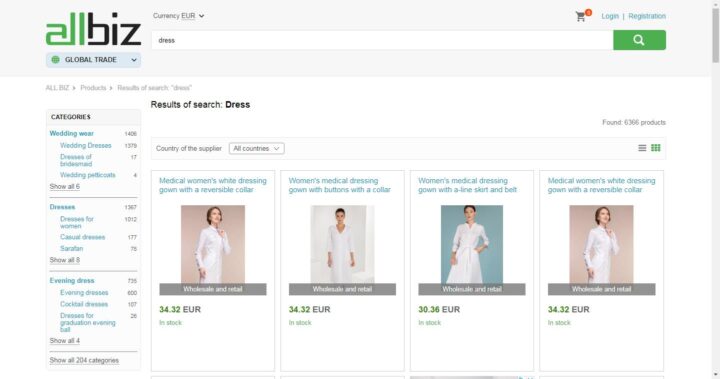 All.Biz website is for those who want dealers outside of Asia. They mostly focus on suppliers in Europe. It is a great place to find products of private label or local branded goods.
This website looks slightly different from Alibaba. The page automatically gets translated according to your preferred language settings.
4. Chinabrands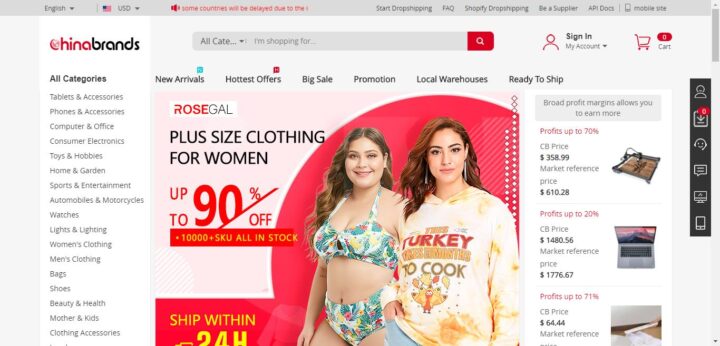 Chinabrand is a great substitute to the Alibaba website that offers many products with drop shipping service.
5. Light in the Box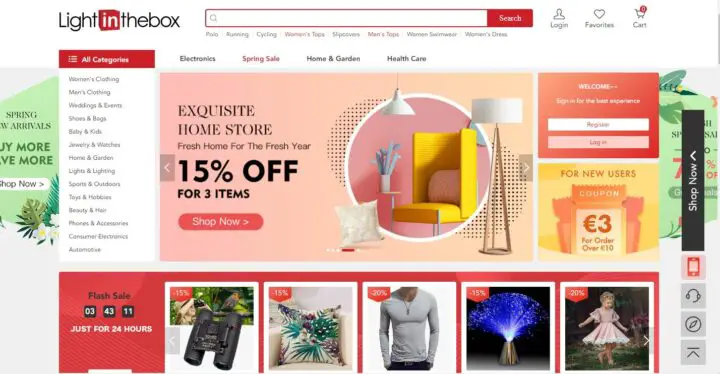 Light in the box offers hundreds of brands of almost everything for all ages. It works almost the same as Alibaba.
Light in the box provides flash sales regularly. You can buy bulk products at a cheaper rate than Alibaba. You can see the estimated shipping time and the delivery cost during the checkout.
6. Made in China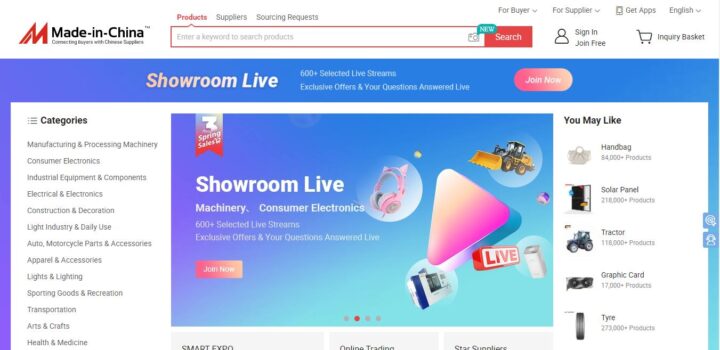 Made in China site looks similar to Alibaba. It is completely written in English and is a well-organized site that navigates you to explore a wide range of personalized product options.
This website shows suppliers and manufacturers from Asian countries and China. You can order minimum order quantities for small businesses at a very reasonable price.
7. 1688.com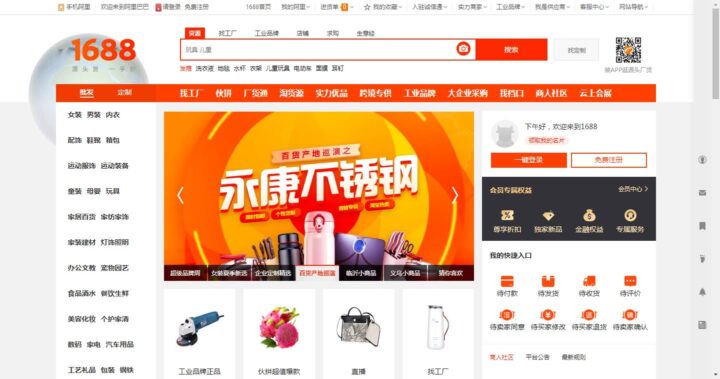 1688.com is an alternative  Chinese shopping website that aims at the Asian market. However, you can connect manufacturers and sellers worldwide to get wholesale products at a flexible price.
This is the only website written in the Chinese language, which is a major disadvantage for people living outside China.
8. IndiaMart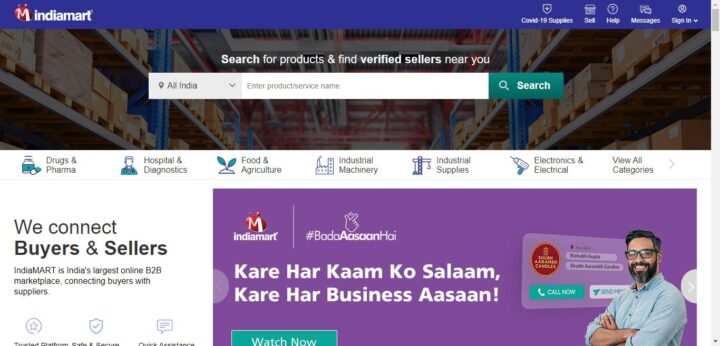 IndiaMart only focuses on Indian suppliers and has motivated business owners to expand their business and manufacturing outside China. You can easily contact the suppliers through WhatsApp to get products of wholesale value.
9. Trade India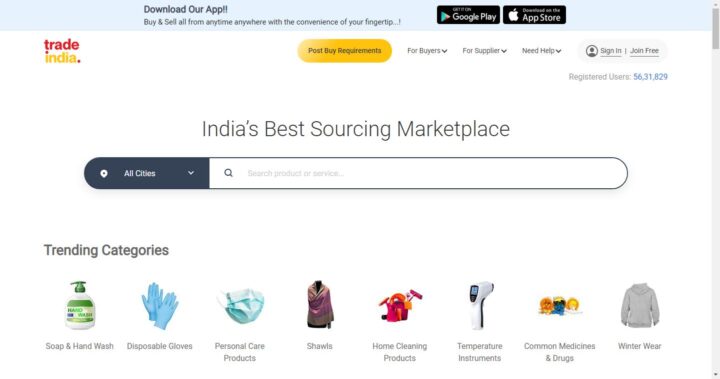 Trade India is a domestically running B2B eCommerce website in India for 20 years. It is an alternative to Alibaba that connects manufacturers, service providers, local suppliers, trading professionals, and buyers worldwide.
Trade India is the best platform for those who are starting a small business and want to spread their business all over India.
10. EC21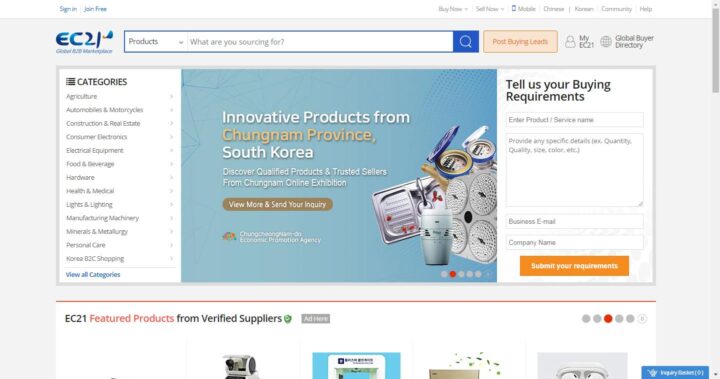 EC21 is another alternative eCommerce marketplace that mainly consists of Korean suppliers other than China and USA suppliers. It provides you the option to filter suppliers according to their country.
11. ECPlaza

ECPlaza is a B2B eCommerce marketplace that a South Korean company owns. It is a wholesale online marketplace that has distributors from all over the country.
You can find a wide range of product categories starting from agriculture to telecommunications and more.
12. eWorldTrade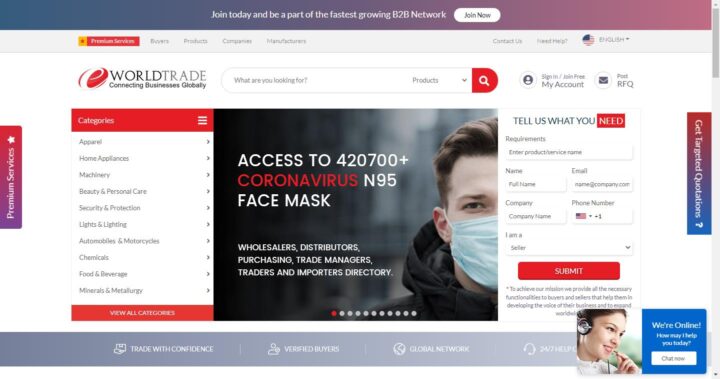 eWorldTrade is a Texas-based B2B marketplace famous for home appliances and electronic devices, founded in 2006. It is a one-stop solution for buying electronics and electrical products on a large scale.
13. Quality Trade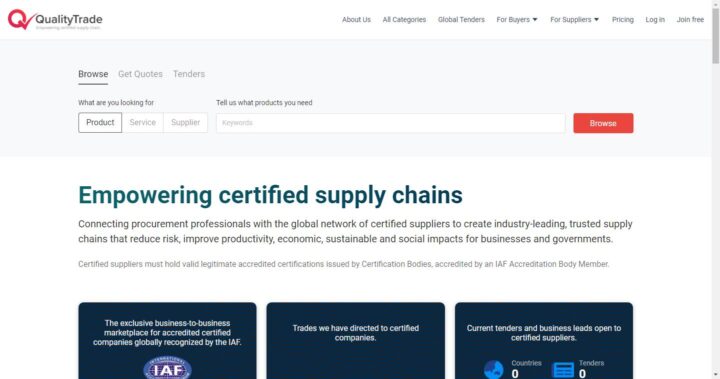 Quality trade is a Sydney-based exclusive B2B e-commerce online store that has ISO-certified companies and suppliers. It provides quality import and export of wholesale products and services all over the country.
14. Thomas Net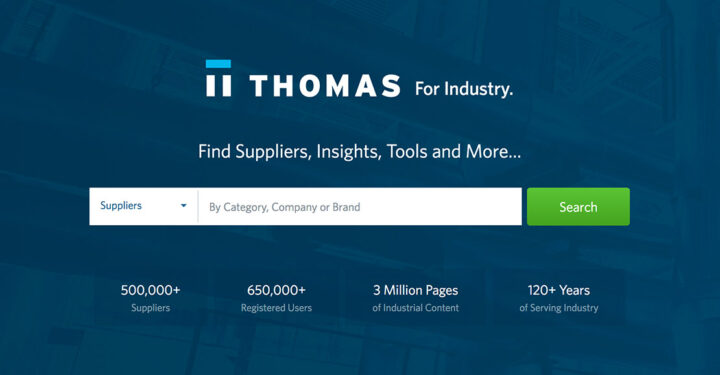 Thomas Net has constantly been supplying every wants of B2B customers for 120 years. You can find distributors for products and services from marketing agencies.
15. Europages
Europages is a directorial website that lists suppliers and business companies of Europe. This website offers more than 26 languages according to the buyer's convenience.
16. SoloStocks
Solar stocks are a B2B eCommerce sales portal ideal for buying and selling goods at a wholesale price. It is situated in Barcelona, Spain, and has a strong establishment in Latin America.
17. China.cn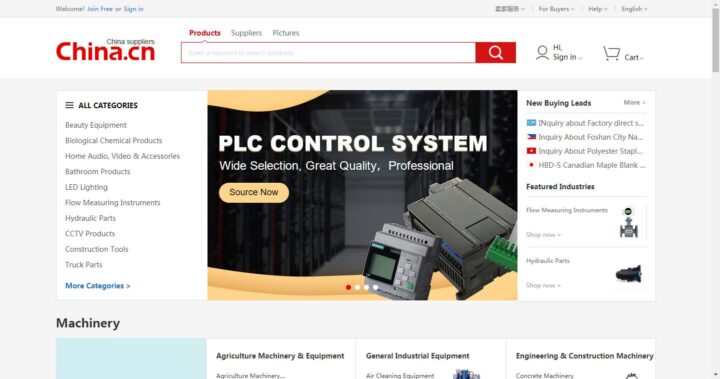 China.cn is a leading online marketplace that provides alternative products available in Alibaba to enhance the business value. It is the best wholesale marketing webpage for Chinese suppliers, which is nearly the same as 1688.com.
18. Aliexpress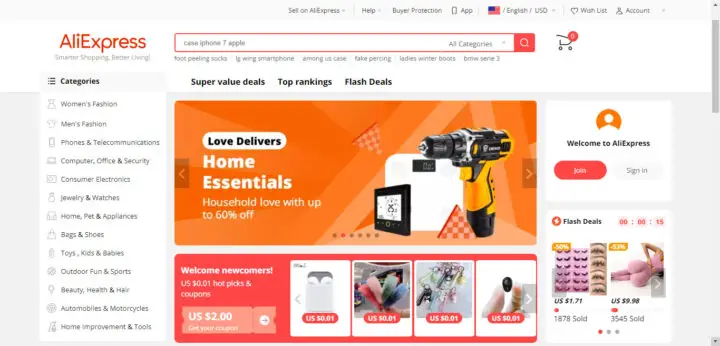 Aliexpress is a China-based business website that looks and works similarly to Alibaba. They offer a wide range of products and thousands of brands worldwide at reasonable prices.
Aliexpress provides flash sales daily. You can find 100 million products at a wholesale rate which you can access through a secured online payment or cash-on-delivery option.
19. eBay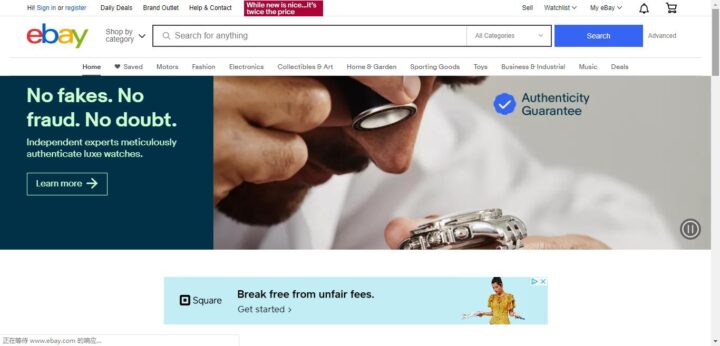 eBay is an online marketing website for buyers and manufacturers to sell their products and services. It has a large catalog of items starting from home accessories to sports equipment.
eBay is the best option for buying bulk products at a low price.
20. Target.com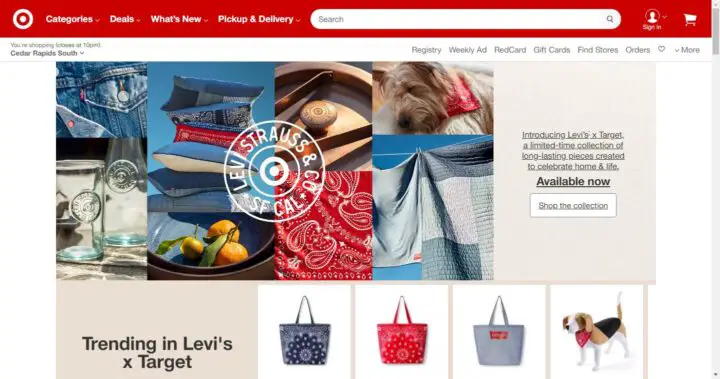 Target.com is a merchandise retailer with more than 50 stores and more than 10 million targeted customers and suppliers all over the US who are quite satisfied with their services.
Target.com was established in 1994 with the tagline "Expect More, Pay Less." It provides a wide range of product categories satisfying all the generations.
21. Banggood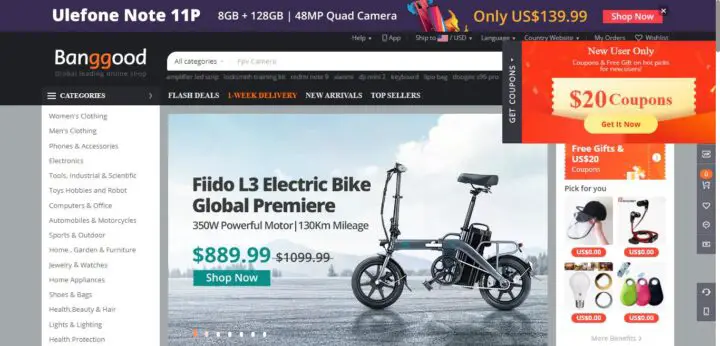 Banggood is an online marketplace where you can find a wide range of items starting from electronics to fashion accessories. It provides 24×7 customer service and more than 40 secure payment systems.
Banggood gives an option to see the customer reviews before buying any product from the website. They offer superfast delivery as they have 37 stores all over the world with convenient logistics.
22. Chinavasion.com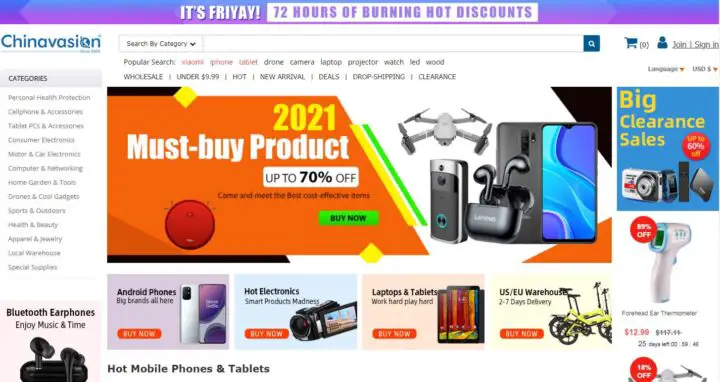 Since 2004, Chinavasion has constantly offered tons of products and services for small businesses at wholesale prices. You can find retail products on sale every time, as they provide discounts on those products periodically.
The major disadvantage of this website is that if you want to get products at wholesale value, you have to reach the seller directly. Also, it takes more than one month time to deliver orders within any Asian country.