When looking for suppliers in China, everyone thinks of Alibaba as their main choice. But the reality is that there are many other alternatives where to focus your search.
Online platforms that offer endless opportunities, large ranges of products, minimum quantities, etc.
China is a huge market, and there are buying opportunities on every platform. For this reason, we want to offer a list of the main web pages so that importers from all over the world can locate potential market niches.
Although many of these platforms are focused only on specific sectors, it is important to study each of them in-depth to find a competitive wholesale supplier that offers you the product you are looking for.
Top 16 Best Chinese Wholesale Suppliers
Here, we present 16 wholesale suppliers of great interest for those who wish to buy the merchandise in China at low prices and resell it:
Shein.com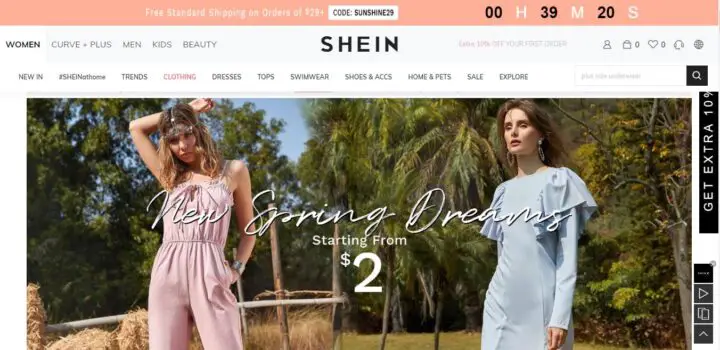 Shein, the online clothing store, has created a sensation over the last year on the Internet. Today it reaches the top of Google in terms related to fashion.
The web has been present in more than 220 countries for more than 10 years. This fashion retailer based in China not only offers clothing for women but there are also for men and children. You will even find different accessories and footwear.
Shein is very popular among YouTubers, where they buy and review their products. These influencers highlight its low price—also, the 60-day return guarantee and the refund.
Alibaba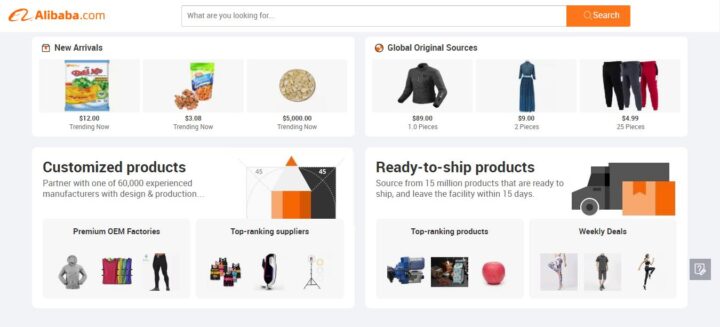 This platform is the most important commercial B2B business website in China because it offers the facility to connect with suppliers or manufacturers. Therefore, it is widely used by business owners worldwide.
In this sense, Alibaba is characterized by hosting an unimaginable collection of products under 40 categories; therefore, you can get all kinds of items to market.
Also, it should be noted that it allows you to change the language and currency to see the prices according to the country where you are. Also, it accepts several forms of payment (bank transfers, PayPal, Western Union, escrow, etc.).
DHgate.com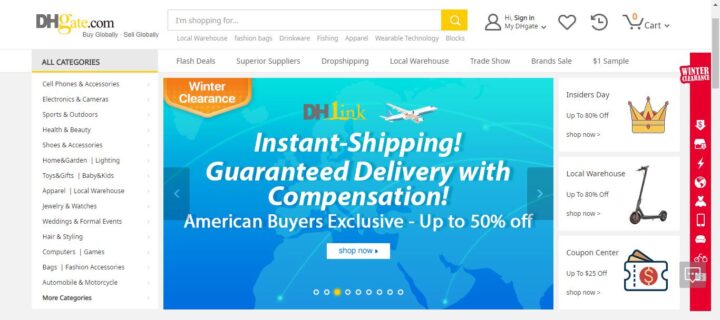 Thanks to the possibility of obtaining replicas and branded products at a very low price on this website, many users have chosen DHgate as a wholesale supplier.
Thus, it has more than 25 million articles and more than 4 million buyers from 230 countries.
Among other features, we highlight that it is a very secure platform, and its operation is based on a B2B system where the buyer places their order, makes payment to DHgate, receives the package from the manufacturer, checks that everything is correct and finally, make the payment to the seller.
Also, the web supports payments from credit cards, cryptocurrencies, and bank transfers.
Made-in-China.com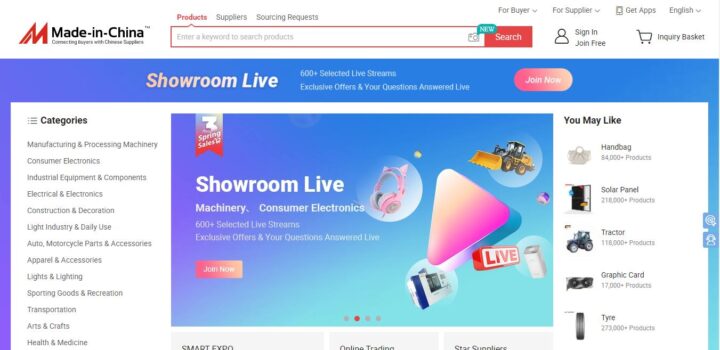 This website works as a third-party medium that can connect buyers worldwide with many Chinese suppliers and wholesale drop shipping that operate on this page. Thus, an ideal alternative for wholesalers anywhere in this country.
For its part, Made-in china.com is characterized by providing complete and accurate information about all the products it sells and, likewise, about the Chinese suppliers associated with its website.
Therefore, through it, you can make purchases reliably, search for items in more than 20 categories and 3,600 subcategories, register for free, and get discounts when buying in bulk.
AliExpress.com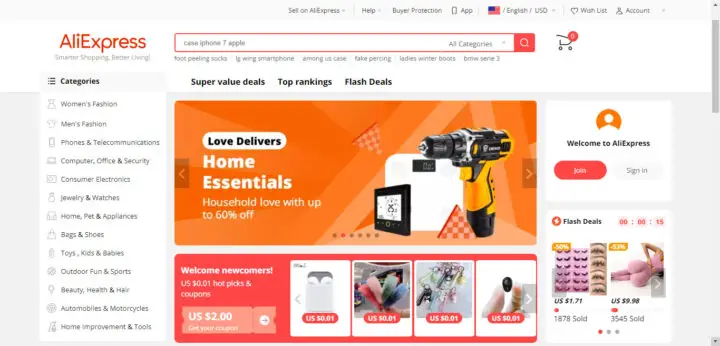 AliExpress would be another excellent option if you were looking for a Chinese supplier to sell on your own website. But why? Because it is primarily aimed at individual consumers.
The platform gives you the option of placing bulk orders and receive great discounts. You can browse endless products under 44 categories from hundreds to thousands of vendors in China, backed by consumer protection policies.
Also, it should be noted that it has the lowest manufacturing prices in the world. That is why if you are looking to acquire the largest amount of goods for the least investment, you should contact Aliexpress.
Banggood.com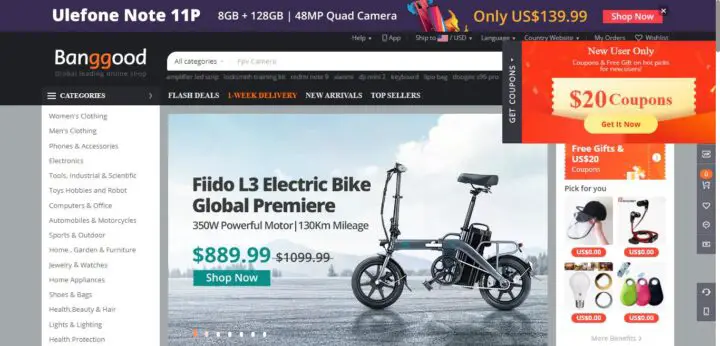 With more than 70,000 products, Banggood is one of the pages competing strongly for good marketing and the option of doing business with their dropshipping program.
This means you promote their products, make the sale, and be responsible for sending it to your client with the same address and name.
The products they specialize in are apple accessories, cell phones, electronics, remote control toys, and other accessories for women and men. The product suppliers are of good quality and price.
Worldwide shipping is free in most countries. If you are not on the list of free shipping countries, they usually charge you a cheap fee.
Yaaku.com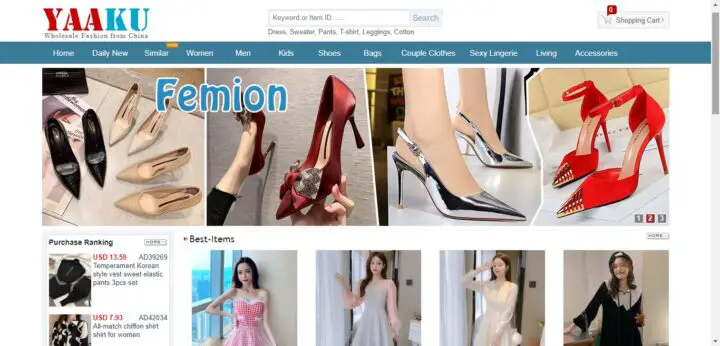 If you were looking for a supplier that sells high-quality clothing wholesale, this website is an option that you may have in mind.
Here you can invest very little money to sell on your website and obtain products such as t-shirts, leggings, dresses, winter clothes, summer clothes, etc. You can find products for women, men, and children.
By buying in bulk, you can get significant discounts, another good reason to consider it.
They also offer different forms of payment and send the products to different countries. Depending on where you live, shipping may be free, although it is very cheap if you have to pay for it.
Chinavasion.com
This website is headquartered in Hong Kong, and its warehouse is located in the world's electronics manufacturing center, known as Shenzhen.
In this sense, it focuses on marketing high-quality Chinese electronics and gadgets products at competitive prices and many other types of merchandise. Therefore, it is an excellent option for those looking for wholesale items.
Once you access this platform, you can get great discounts on all products, easily search for the items you are interested in reselling (through its search engine or each of its categories).
Another advantage is that it takes care of direct shipping to your customers because it keeps your products in stock, and when you authorize, it will make the shipment.
Modishstore.com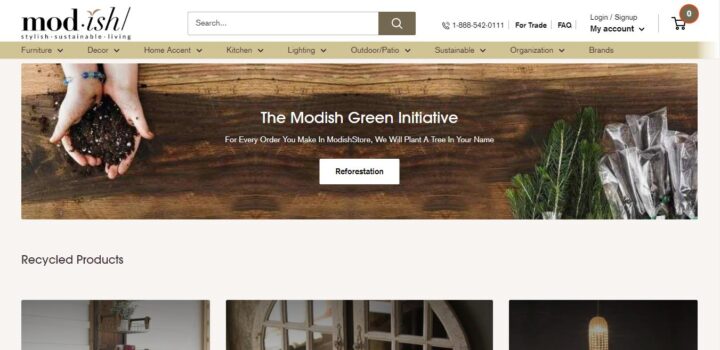 As another solution of interest, we find this Chinese e-commerce specializing in selling products for the home. Here you will find furniture for different environments of the home and products such as pillows, etc.
This website is under Modish Furniture co., Ltd, a company responsible for manufacturing sofas. Its customers are from all over the world since its products are of excellent quality and at the best price.
One of the advantages of having Moshihstore.com as your wholesaler is that they do not ask you to make a minimum or maximum order quantity purchase.
Chinabrands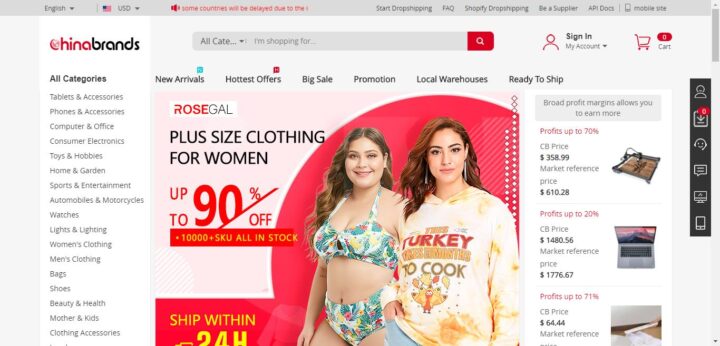 This is one of the preferred websites for those who want to buy items in China and sell them to other portals because it has all kinds of products. Therefore, if you are an entrepreneur looking to invest little money with zero MOQ, Chinabrands is for you.
Considering that it provides excellent prices and many discounts, it also allows you to communicate with the manufacturer directly to avoid intermediaries and even offers you the option of becoming a supplier.
On the other hand, if you have an e-Commerce, Chinabrands offers you SEO-optimized product descriptions and many other benefits such as global shipping.
Dx.com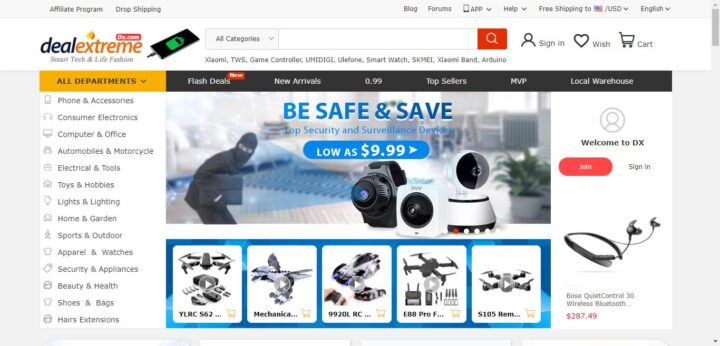 On this Chinese wholesale website, you can find a great diversity of products, including cosmetics, but its strength is technological and electronic products.
Therefore, most of the articles available there have to do with cell phones, computers, tablets, cameras, batteries, speakers, watches, etc.
We find a completely secure website from where you can complete your bulk purchases without any problem, among other characteristics of interest.
It is also characterized by offering notable discounts and several payment forms (cards of any type or PayPal). Its shipments are always free and take between 15 to 30 days.
Global Sources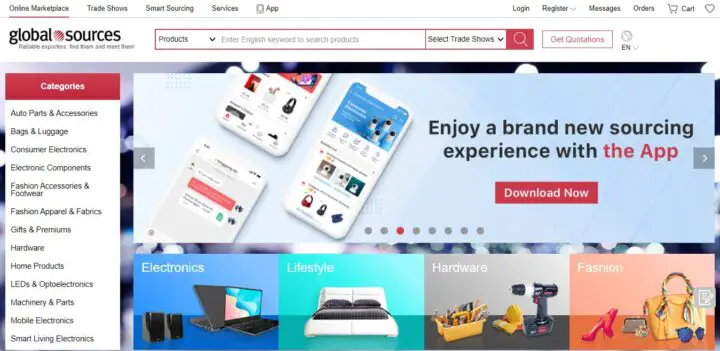 Global Sources was launched as a genuinely B2B platform for wholesaling, primarily focused on innovative manufacturers in China. Even so, the site is mainly focused on low-priced electronic products but also home products, fashion products, etc.
Global Sources have the potential to accomplish great things. This site is one of the largest B2B suppliers after Alibaba.com, connecting China wholesale sellers with buyers for those who don't know.
But besides, they also focus on organizing some of the best sales fairs. With Global Sources, you will find excellent prices and different sourcing services. Also, you can receive advice from their customer service on what you need.
HKTDC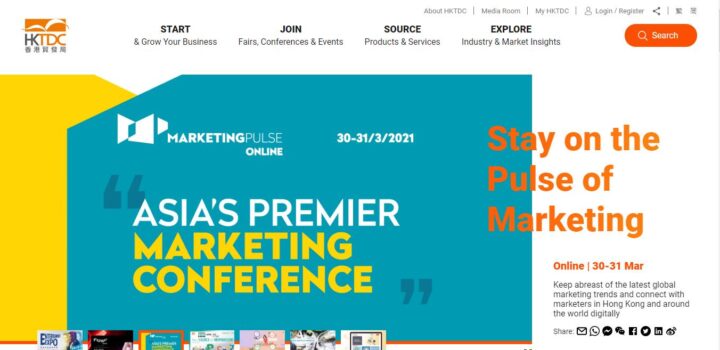 Finding Hong Kong-based wholesale suppliers is possible. For this, there is HKTDC operated by the Hong Kong Trade Development Council.
This web platform plays an important role in helping Hong Kong companies establish relationships with buyers from all over the world.
Large Hong Kong companies operating in mainland China factories, a good gateway to obtain their products at competitive prices.
The website offers you more than 130,000 Chinese suppliers if you are thinking of investing in products for your eCommerce. However, an important issue you should discuss with your chosen supplier is logistics as HKDTC does not offer such services.
DIYTrade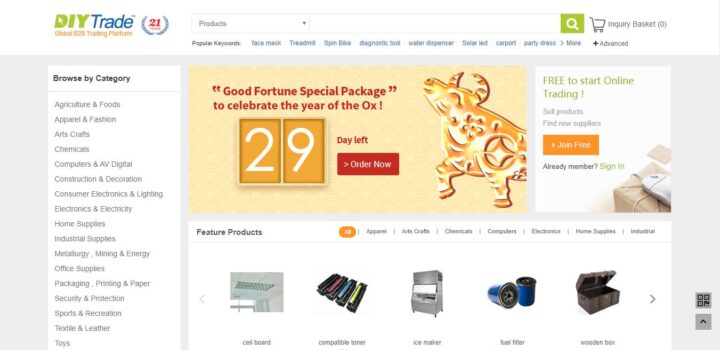 DIYTrade was founded in 1999 under the name eBigChina and started using its current name in 2006. DIYTrade specializes in connecting small and medium-sized companies around the world with Chinese suppliers through world-class business solutions.
Through their website, they offer different products which you can see that are organized by different categories.
Regarding shipping, you should talk to the supplier about logistics, and the price will depend on your area of residence.
On the other hand, the website offers the option of making payments through PayPal since it is much safer to offer a refund guarantee in case you have problems.
Trade Key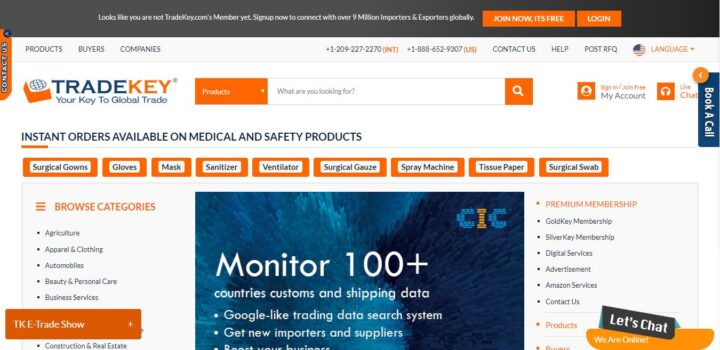 Trade key offers several strong services to its visitors. Those looking for a particular product can refer to it and request thousands of suppliers on this platform. Whoever is interested will contact and offer their services.
As for the products, there you can find a varied selection distributed by categories of wholesalers, manufacturers, and factories that seek to export their products.
Also, you can find a complete directory of trusted suppliers, manufacturers, and distributors.
Besides, it offers you the option of becoming a reseller of its manufacturers, exporters, wholesalers and thus earns commissions without limitation.
Lovely Wholesale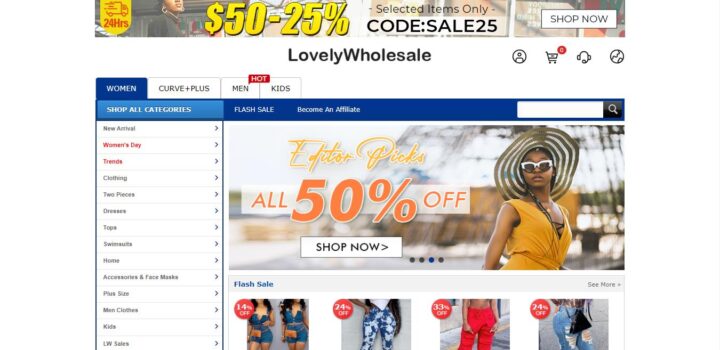 As another option for those looking for a Chinese wholesaler to find women's clothing, Lovely Wholesale is an excellent platform.
The website offers garments that have been designed and made in their own factories and sells them at meager prices while maintaining high-quality fabrics.
However, the quality of their products is not the only good thing they offer. They also focus on ensuring the buyer's purchase's safety, i. e., they offer a return policy in case you have received something that you did not order or if it is damaged.
Regarding their payment methods, they offer PayPal and Western Union.
What Should You Consider When Wholesaling Products from China?
Wholesaling products from China will be better if you consider a few tips to reap the benefits and not make mistakes. If you are considering buy in bulk from China, pay attention   to the following considerations:
1.Assess the Supplier's Reputation
A good way to know if the supplier is trustworthy is to check his record.
Check the comments and products. Contact the seller for complete information and pictures of the items you are interested in.
Learning to buy in bulk implies analyzing your supplier in-depth. Therefore, we advise not to buy from Chinese suppliers that have a medium-low reputation. It would be a risk.
2.Delivery Time
When you buy products from China, you should consider two elements: first is the time taken by the supplier to prepare the order, and second is the transit time.
In general, Chinese suppliers take a total of 30 to 60 days for delivery, but that also depends on where you live. Some wholesalers companies ship the products in less than 14 days.
3.Get Samples
If you have doubts, you can ask for samples of the product you want to buy to evaluate its quality. This is highly recommended if you don't know your supplier and if you plan to buy wholesale.
Don't forget to talk to the supplier about their return policy or check their website.
4.Goods Tracking
As we mentioned earlier, shipping products internationally takes time. Depending on the destination, it may take at least two weeks.
In general, it is recommended to place an order at least 3 months before you need the products. On the other hand, you can perform the tracking to have a follow-up, thanks to a code that the wholesaler company will provide.
5. Take into Account the Shipping Cost
Many Chinese wholesales companies often ship their products free of charge when purchased in bulk. On the other hand, some companies charge shipping, although it is usually a very low price.
These costs have to do with your country of origin, that is, the distance, and therefore, this is another aspect that you should take into account and discuss with the supplier.
6. Make Sure the Products Are Allowed in Your Country
Some products cannot be imported, as different countries have different prohibited products. You should also make sure that the goods you want to import are subject to government permits, restrictions, or regulations.
Importing products from Chinese suppliers that are unsafe, do not meet health code requirements, or violate restrictions could cost you money in fines and penalties. This is something that you can also find in the supplier's records.
7. Identify the Products You Want to Import
Focus on gathering as much information as possible about the products you intend to buy for import.
Check the product description very well. This is useful if you will be using them personally or reselling them.
8. Merchandise Payment
As for the payment to Chinese suppliers, this will depend on the amount to be paid. Also, you should talk to the company about the type of payment which is usually international electronic transfer, PayPal, international credit cards, and cash, among others.
9. Know Your Import Rights
You should know that many import regulations apply to goods imported for commercial or resale purposes. And it is in the hands of the customs authority to qualify the nature of the products.
Conclusion
Today, anyone through an e-commerce website has the opportunity to access a Chinese store to purchase an infinite variety of items, both for personal use and to start their own sales business.
Regardless of the location, products made in China will arrive at your doorstep so you can enjoy quality at low prices.
Now that you know what to take into account when choosing the Chinese supplier, visit the different websites that we offer here to have a successful business from home.